There are many journals and notebooks on the market today – there are numerous options, and they come in different styles, sizes and colours. Even with that, many people still cannot differentiate between a journal and a notebook. 
Write down your thoughts and feelings (topics that are too sensitive to be shown to the world). They automatically think they are the same thing and used for the same purpose, but that is not the case. A journal is used for journaling. 
On the other hand, a notebook is mainly used for organization – jotting things down at intervals, writing essential information, so they do not forget, writing down goals, and so much more. Keep reading this article to find out more about the difference between a journal and a notebook.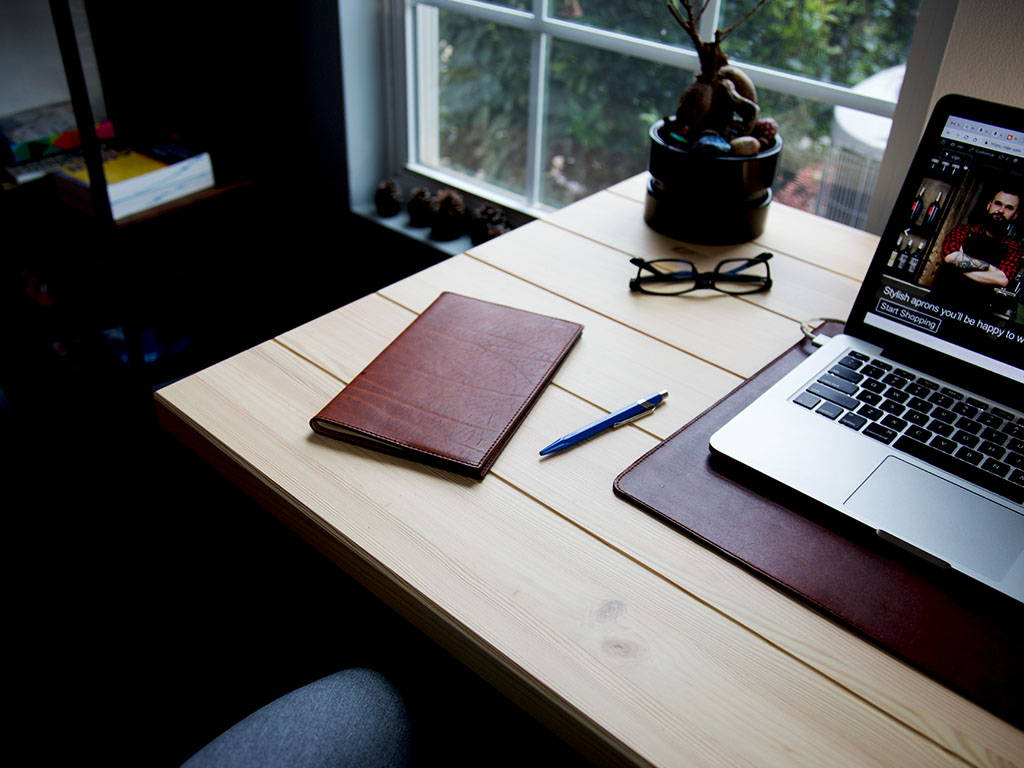 The Definition of a Journal
A journal is a notebook used for personal writing and creative thoughts. It is just like a notebook, but the difference is that it focuses your brain on the things that matter to you. It allows you to be creative with your thoughts.
As stated above, a journal is a book used to write down your thoughts – something you cannot share with the world. It can be likened to a diary as that is also where one writes down their feelings and thoughts. 
Just like diaries, journals record every important detail of a person's life, such as memories, events, ideas, feelings and daily thoughts. There are different types of journals, one of them being a leather journal. 
Leather journals are one of the best a person could have due to the fact that they are made from quality and durable material, amongst other advantages. The olpr. leather journals can be customized with your name or initials and will last a lifetime.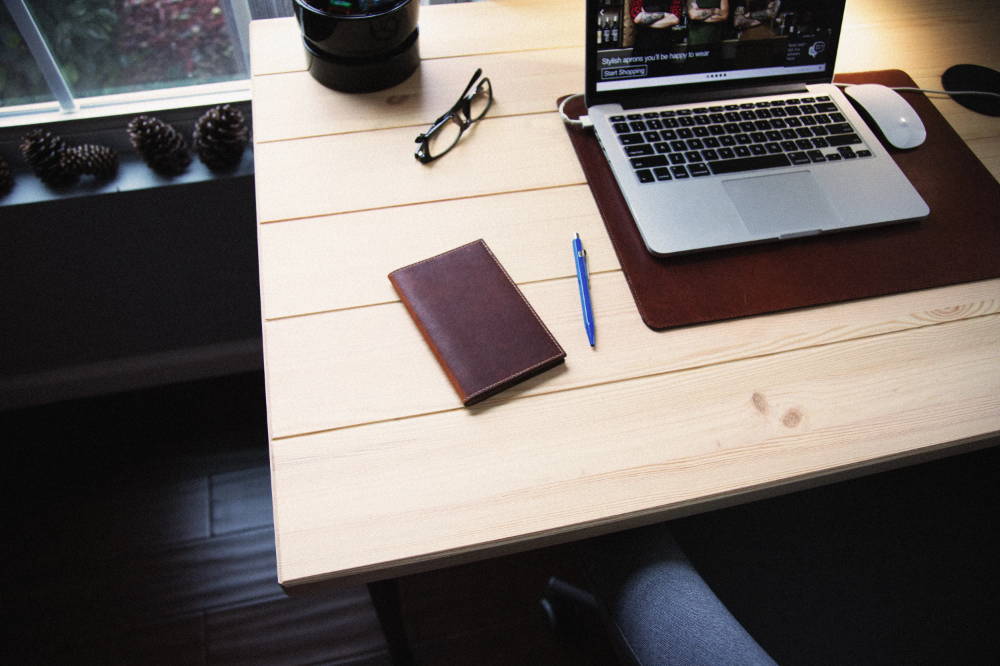 The Definition of a Notebook
A notebook is a stack of paper pages that are usually ruled – notebooks are not personal as they are used for planning and organizing. You can write down your goals in your notebook, to-do list, and other important information, so you do not forget. 
As stated above, a notebook is different from a journal because it is used for organization – instead of writing down your feelings, you organize your thoughts in a notebook. They are used for general purposes like taking notes in school or work. 
Unlike a journal, you can carry your notebook around so you can easily check out the important notes you wrote in it. There are different notebooks, as they come in different sizes and styles. 
If you ever get tired of having a notebook and running out of space to write your notes, you can purchase a refillable one. The olpr. refillable notebook cover is the best gift for a loved one or special someone.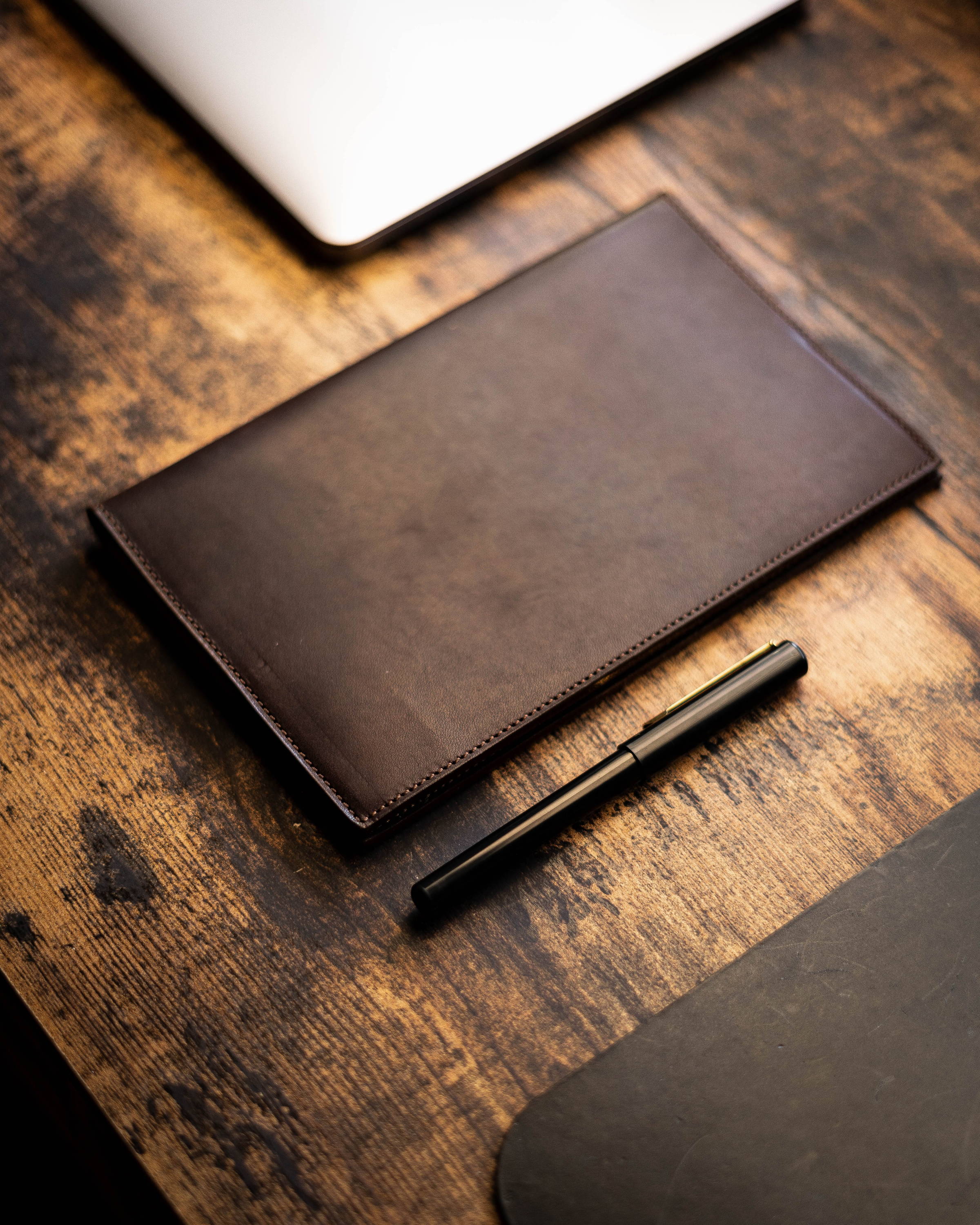 What is the Difference Between Using a Notebook and a Journal

 
Notebooks are mostly used in public settings, unlike journals. They are very helpful for people that need to keep information organized and love to take notes. Since they are not used to writing sensitive information, you can use them in environments like work or school. 
Notebooks are mostly used by students and professionals who have lots of things to write down. It is also perfect for planners as it can be used to take down important points during meetings and brainstorm ideas. 
There is no better way to process your feelings than by writing them down with a pen on paper. A journal, on the other hand, is used for writing about yourself, and it has many benefits. It is the best way to express your emotions and feelings. 
You can use a journal to document a special moment or event that happened in your life. With journals, one can easily express their inner thoughts without the fear of being judged. Sometimes, they come with locks for privacy.
With all that is written above, we can see that notebooks are used to get things done, while journals are about inner dialogue. The former is used to keep track of things, create lists and set goals. The latter is for expressing intimate and private thoughts.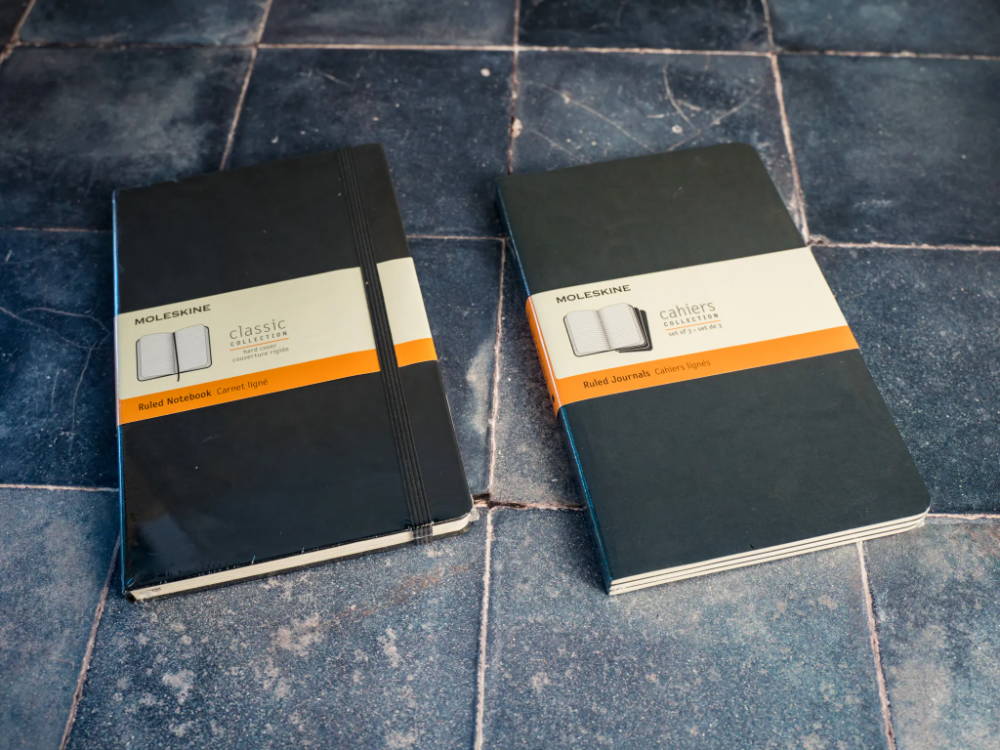 Journal vs Notebook (Dimensions)
Journals come in different sizes, but the most common size used for journaling is A5. You can also find journals 6 inches by 4 inches, 8 inches by 6 inches and 7 inches by 5 inches. 
The size of your journal is important to consider depending on how much you think you want to write down and how often. On the olpr. website, you can find journals of different sizes, from pocket journals to large journals, which are pretty popular. 
Notebooks also come in different sizes, but the standard is 4.33 x 8.26 inches. This notebook size can be used for vertical and horizontal layouts. It became popular with the Traveler's Company TN – Traveler's notebook – and has since then been used around the globe.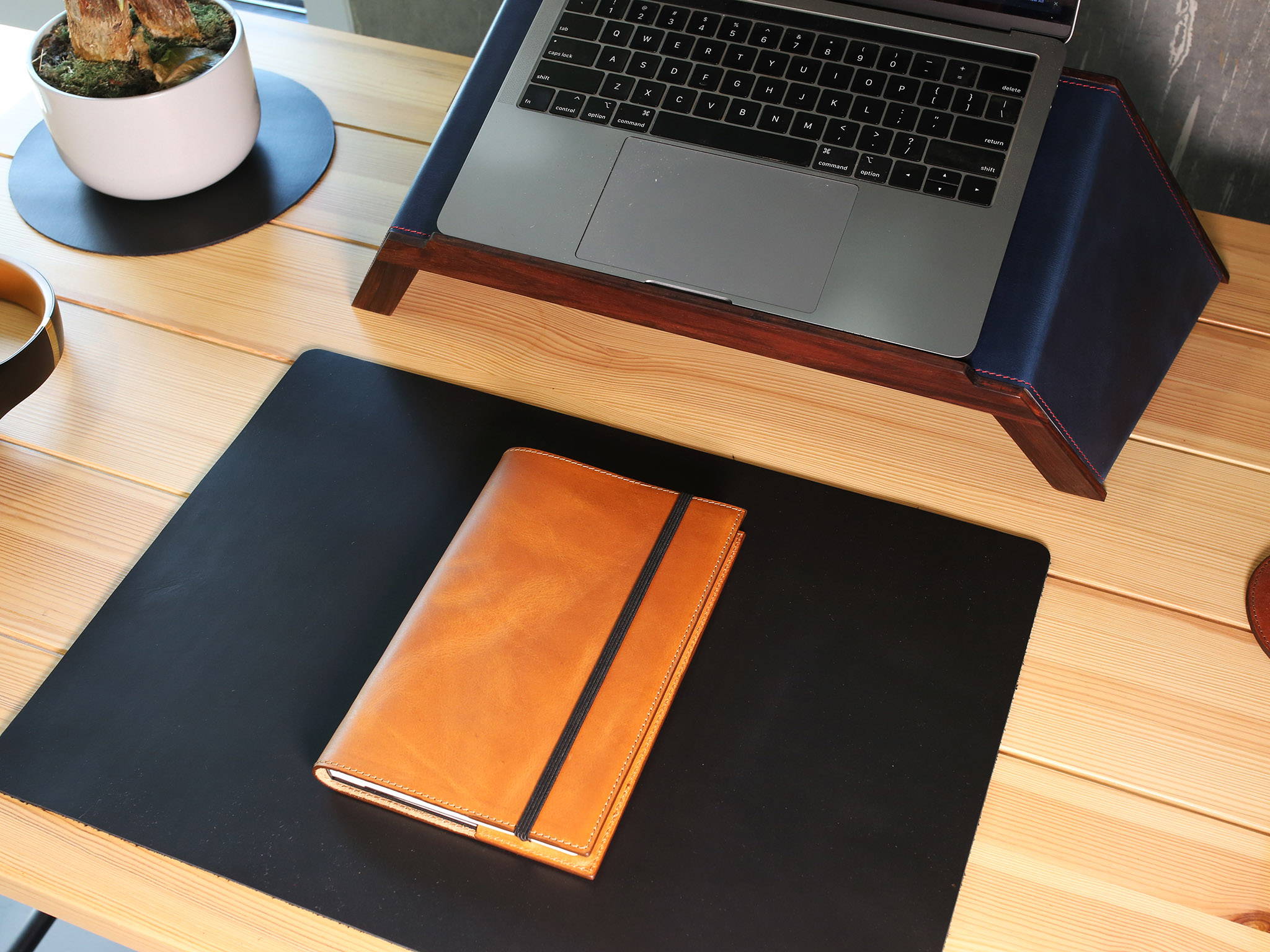 Materials

 
The covers of journals are usually made from classy materials such as cloth or leather. Leather is one of the best materials for journals as it is durable and beautiful. Leather journals last a lifetime and get better as they age, so you can keep your memories with you forever. 
On the other hand, notebook covers are made from various materials such as leather, plastic, fabric and cardboard. Notebooks usually have lined paper, and some come with pockets to keep lost papers.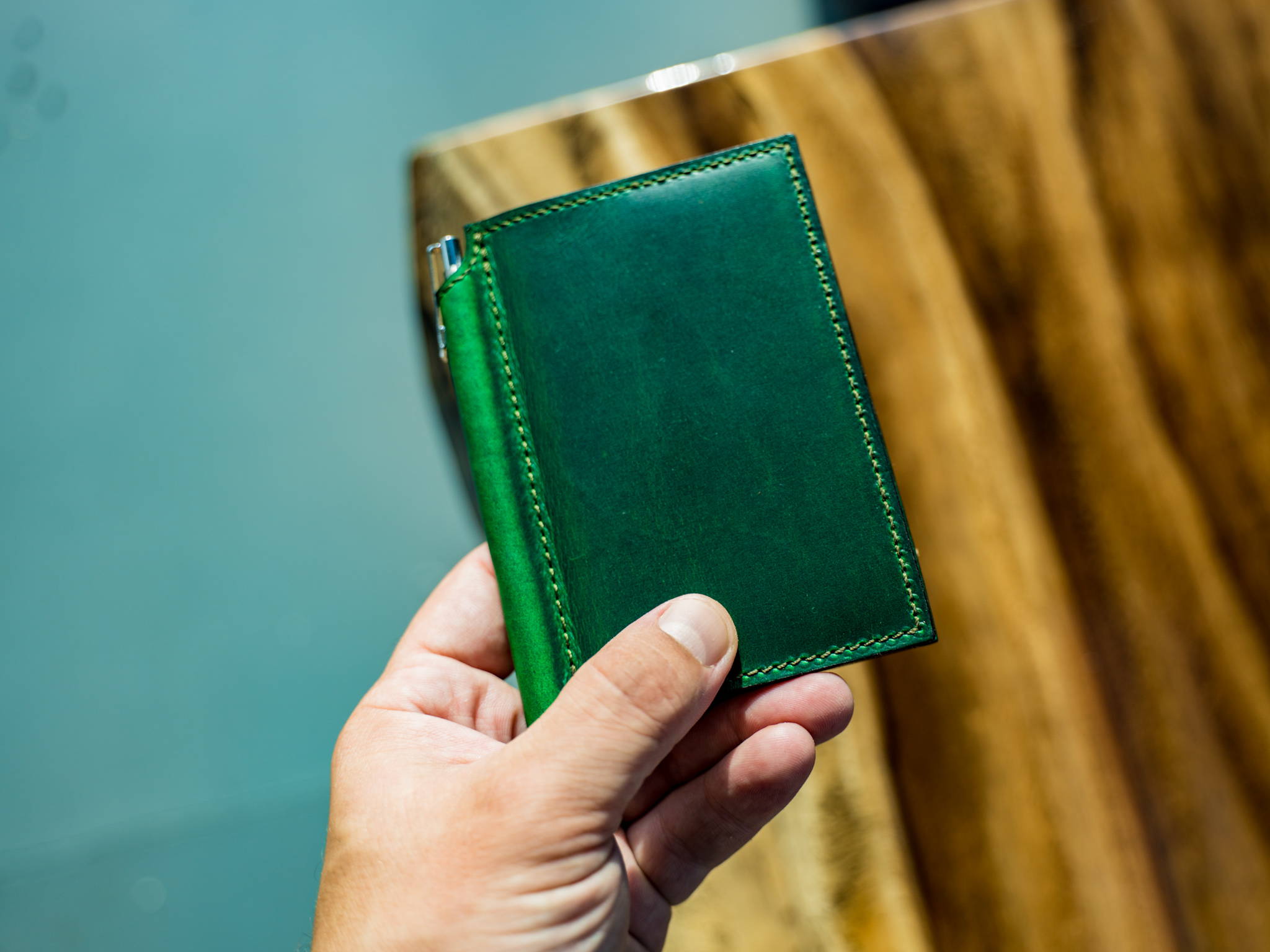 Features of a Notebook
Paper Weight: paper notebooks of high quality are usually durable and thick with a heavy paperweight.

 

Line Spacing: there are different types of sheet styles for notebooks. There are plain notebooks for visual thinkers, ruled and lined notebooks for writing and notebooks with graph lines for engineers, scientists and designers.

 

Notebooks are often used for school work or in the workplace.

 

Notebooks are often spiral-bound – the most common type of notebook is the spiral-bound one, which is designed so that the pages are flat and this makes writing easy for everyone.

 

Notebooks come in different colours and styles.

 

Notebooks come in a large variety of sizes.

Notebooks are less expensive compared to journals.
Features of a Journal
Journals are slightly more expensive compared to notebooks.

 

The covers of journals are usually made from materials like cloth, leather, polyurethane and PVC leatherette.

 

Journals usually come with a pen loop and an attached bookmark.

 

Some journals have a snap closure or privacy strap since the information written is usually intimate.

 

Journals come in a wide variety of styles, colours and sizes.

 

The papers in journals are usually lined or blank.

 
Frequently Asked Questions (FAQs)
What are notebooks and journal entries used for?
As stated above, notebooks are used for organization and general purposes. On the other hand, journals are used to write about your emotions and intimate topics. 
What is the difference between a notebook and a notepad?
A notebook has back and front covers and is bound at the side securely, often with a metal spiral. A notepad is bound on top, and the paper is easily removable. A notepad is smaller than a notebook and does not usually have a cover. 
What is a notebook used for?

 
A notebook is used to jot down important day-to-day notes and is mostly used by people who need to jot things down. You can use a notebook to write down ideas, set goals, and organize information. 
Can I use a notebook as a journal?

 
Notebooks are used for taking notes, while journals are used for journaling. Journals are more like notebooks but with sensitive information. It is ideal to use an actual journal for note-taking. 
Do people still use notebooks?
We live in a digital world, and technology has played an essential role in our daily lives. Even with this, many successful people still make use of notebooks to jot down ideas and thoughts. 
Conclusion
With all that is written above, one can easily tell the difference between a journal and a notebook. Journals are perfect for writing down your intimate thoughts and emotions, while notebooks are perfect for note-taking. You can find different journals and notebooks on the olpr. website.