olpr Leather Goods Co.
We are a small family-owned leather goods workshop located in Mooresville, North Carolina. Over the years we have been lucky enough to have customers that have supported us and spread the word about us! For this reason, our new workshop is larger to accommodate our growing business with more manufacturing capabilities, a larger staff, and more goods we know our customers will love quality. We serve our customers with that same care. Discover our large selection of leather goods for men and women!
Our Handmade Leather Goods Categories
Leather Apple Watch Bands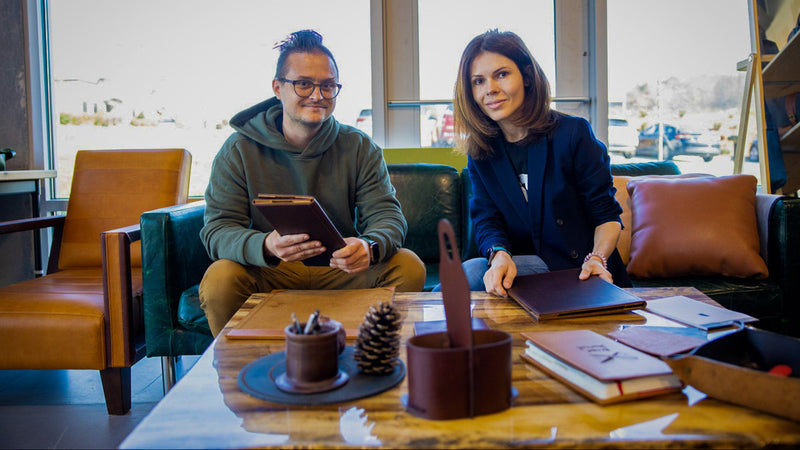 FAQs About Our Custom Leather Goods
Q. WHERE ARE olpr. LEATHER GOODS MADE?
A. The classy and high-quality leather goods by olpr. are made by master tailors and professional designers in Mooresville, NC, and with the help of the internet, all of these goods can be sold in many countries around the world.

Q. HOW TO MAKE LEATHER GOODS?
A. Handcrafted leather goods are made with precise attention to detail and quality by professionals who take into account the needs of their customers. Journals are handmade by our experienced tailors in our workshops..

Q. WHERE DOES olpr. LEATHER GOODS GET THEIR LEATHER?
A. olpr. gets their leather from reliable, reputable, and high-quality sources that you can depend on. Rather than using faux leather while creating their leather journals, they use high-quality real leather.

Q. IS olpr. A PREMIUM BRAND?
A. Yes, it is. olpr. is well-known globally for its luxury and classic products. The leather company stands out from the competition which focuses on mass manufacturing and offers high-quality and uniquely designed artisanal goods instead.

Q. WHAT LEATHER PRODUCTS DOES olpr. PRODUCE?
A. Apart from these high-quality journals featured in the olpr. selection, you can also purchase wallets, bags, accessories, watch straps, and aprons, all made from durable leather. All of these are carefully handcrafted and designed to serve an extensive customer base.