Is there any daily accessory that can play both rugged and refined quite like a Horween leather watch strap?
It is both elegant and tough-perfect for people of any profession and any lifestyle, as leather is a look that carries across divides.
With such a renowned name and impressive reputation, Horween leather watch straps often come with a price tag to match.
When you are making such an investment, it is important to know how to properly take care of your Horween leather watch strap so you can feel confident that it will be with you for many years to come.
Table of content
What is Horween Leather?
Two Different Types of Horween Leather Watch Straps: Shell Cordovan and Chromexcel
Different Ways to Take Care of A Horween Leather Watch Strap
Everyday Measures
Creams and Conditioners
To Remove Scratches or Scuffs
Founded in 1905 by Ukranian immigrant Isadore Horween in Chicago, the Horween Leather Company has long set the precedence for leather, now being known as one of the highest quality of leathers available on the market. The company makes extremely high quality, naturally tanned leather, all in the same factory they have been in since 1920.
Their leather products are famous for its quality and old school way of treatment.
While modern leather is tanned with fake chemicals, Horween leather takes pride that they still do it the old-fashioned way- vegetable-tanning.
They are meticulous in the way they produce their goods starting with a select well trained and expert team, to selecting flawless hides, to producing a perfectly tanned piece of leather. They aren't afraid to take the time necessary to deliver impeccable leather.
Two Different Types of Horween Leather Watch Straps: Shell Cordovan and Chromexcel
Most consumers recognize the Horween name for both their Shell Cordovan and Chromexel leathers. Regarded around the world as one of the finest and highest quality leathers, Horween Shell Cordovan leather is a very specific type of leather from a very specific part of a horsehide.
As a result of its visual qualities and resounding durability, Shell Cordovan is a great choice for a watch strap, especially if you are interested in the fact that their defining characteristic is that they don't crease. Considering it takes at least six months of tanning, stuffing, and polishing, a Horween Shell Cordovan watch strap should be treated with the utmost care.
See shell cordovan watch strap & horween leather watch straps below:
Chromexcel is called a classic "pull up leather" which means that when it is folded and moved, greases that were used in the making of the leather shift around to create different colors and depth.
Basically, the more you use your Horween Chromexcel watch strap, the more refined and distinctive it looks whereas other leathers look tired and worn out the more they are used. Its durability is thanks to the 89 separate processes, mostly by hand, and 28 working days that it takes to create.
Different Ways to Take Care of A Horween Leather Watch Strap
As we have mentioned above, Horween leather watch straps are incredibly durable but they still need to be regularly cleaned and taken care of to ensure longevity.
The general basics of leather care are to make sure the watch strap is clean and well conditioned. You want to prevent too much dirt build up and salt/water damage to ensure the longevity of either your Horween Chromexcel watch strap or Horween Shell Cordovan watch strap.
---
---
Overall, the care for Shell Cordovan is relatively simple and straightforward. Since this is such a resilient leather you can brush and wipe as often as you like without fearing overwork or ruining the leather.
Overall General Steps to Care
Grab a brush, particularly a horsehair brush as it will best remove dirt and awaken the natural greases and oils that are a part of the leather. Vigorously but gently use the brush on the strap as long as it's needed.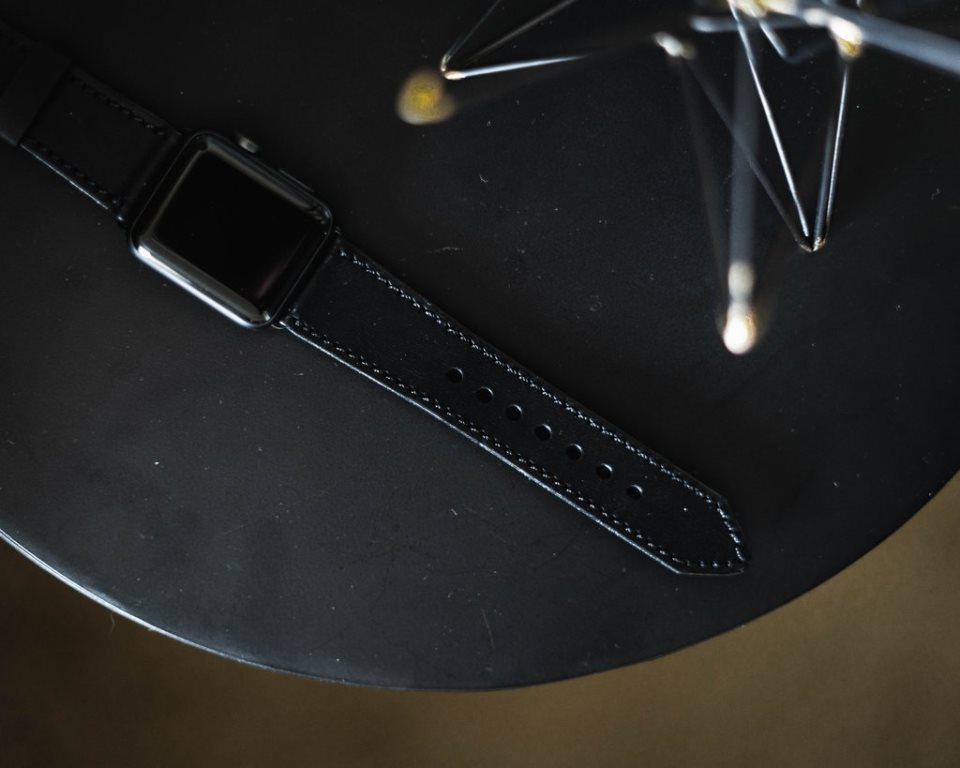 You should avoid to clean your strap with water often. Better to buy leather cleaner.
But if there are places where dirt/oil have built up, clean your Horween leather watch strap with a damp cloth and mild detergent, ensuring it is soft and will not imprint the leather.
Allow it to dry completely, away from the natural elements, especially heat, and moving air.
Believe it or not, you are going to grab that horsehair brush and put it back to work for another couple of minutes.
Apply a very a light drop of cream or conditioner on the strap, making sure to follow the directions on the bottles.
Now, this next step is slightly up to discretion as it will depend on how much use your watch strap gets and how often it needs.
If you are very particular about ensuring your watch strap is in its absolute best condition, allow it to sit around ten to twenty minutes (or a couple of hours if you can stand it) and then grab another soft, dry cloth to buff everything out.
While there are many products that can help prolong the life of a Horween leather watch strap, the best type of care is preventative. As mentioned, Horween leather is extremely resilient to outside forces.
However, it still does not hurt to take a little extra care. Overall, leather does not respond well to moisture, therefore, to ensure the longevity of either your Horween Chromexcel watch strap or Horween Shell Cordovan watches strap, you should try to avoid them meeting moisture altogether.
For example, remove them before washing your hands or if you get caught by rain. It is also recommended that you do not sleep with your leather watch band on.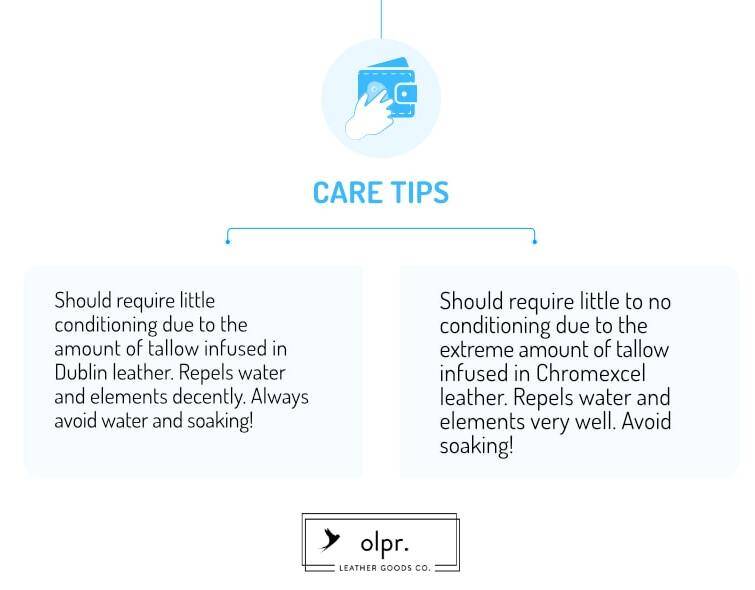 There are many different brands and types of creams and conditioners that will work great on cleaning Horween leather so it may just come down to what you prefer and what color leather strap you have. Some are meant for light cleaning while others are meant for heavy-duty work. Make sure to read about the cream or conditioner you use before using on your strap.
If it's dry out or need some conditioning. If the strap is dirty, start with a leather cleaner or leather soap. Then apply a conditioner with a cloth or cotton pad and apply it doing light circles. If you have an unfinished edge, do the same to the edges of the strap and to the backside.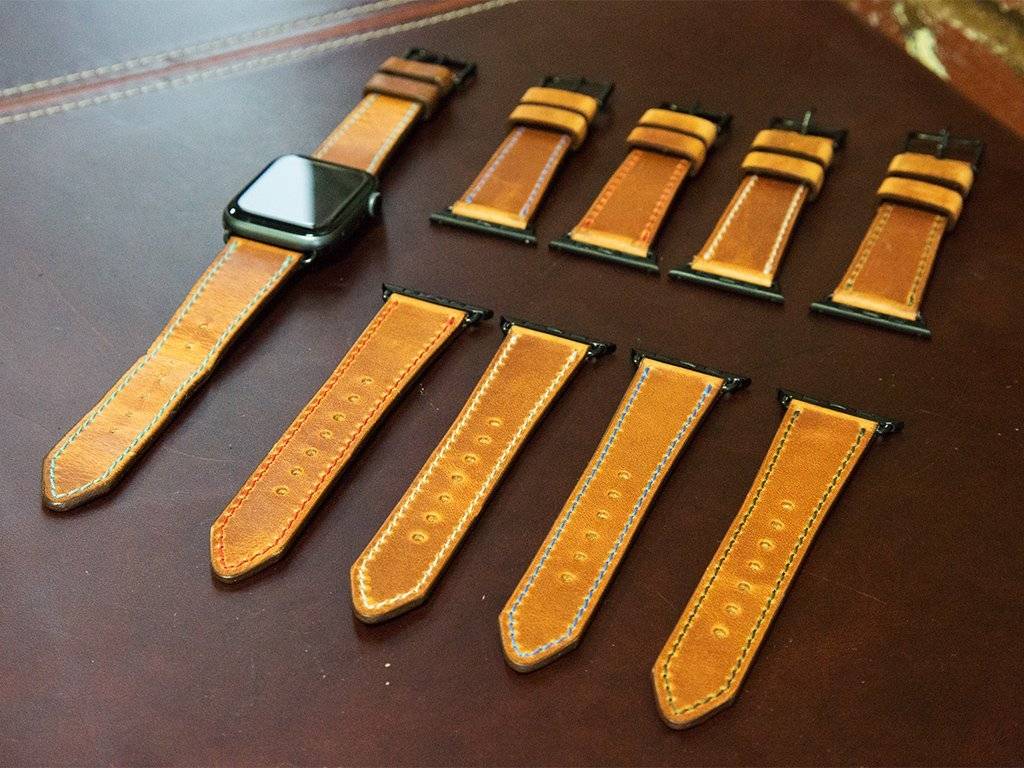 However, none come as highly recommended as Venetian Cream; as it is a fantastic product that is continuously used and recommended in the community. This product has been around for over 100 years, without any changes.
It has been tried, true, and tested by millions of people around the world so you can feel confident it can rise to the occasion to take care of your leather accessories, including your Horween Chromexcel watch strap and Horween Shell Cordovan watch strap.
Other options are Lexol, Bick 4, and if you are looking for a high-end option (especially if you have other Horween leather products) Saphir Renovateur. Again, this comes down to personal preference and what state your watch strap is in.
To Remove Scratches or Scuffs
If your Horween leather incurs a scratch, use your thumb and a very small amount of oil to rub away; as it will come out with time and pressure. Thankfully, both Shell Cordovan and Chromexcel have a lot of self-healing properties within them so neither a scuff nor a scratch should provide you with much resistance to remove.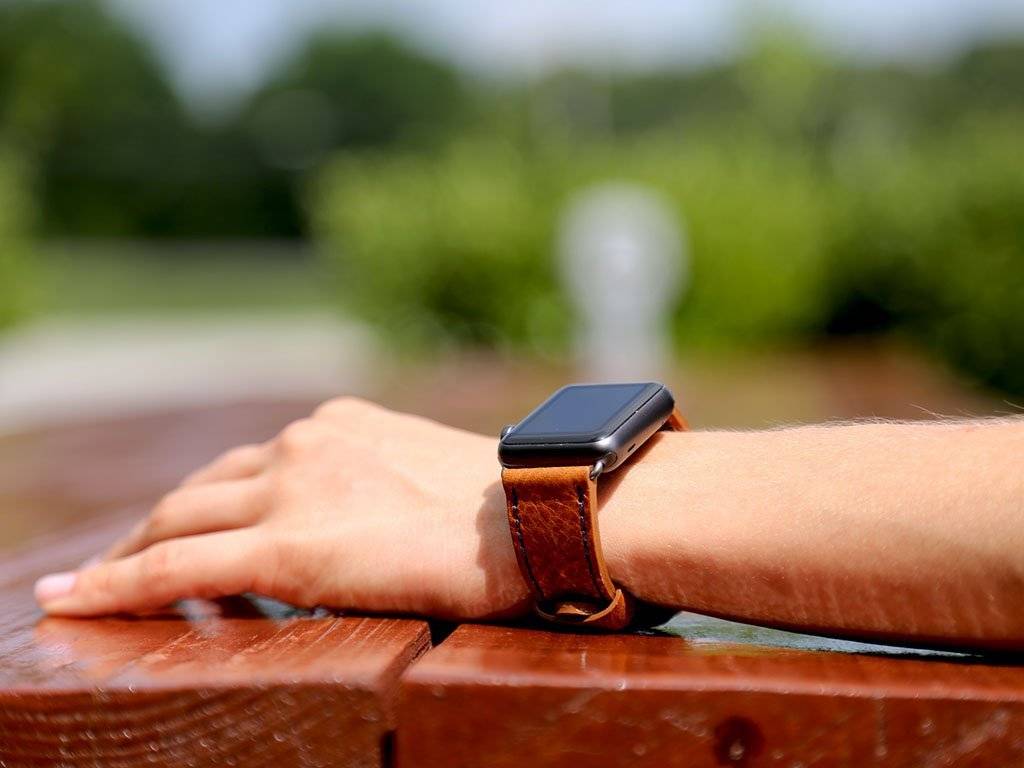 Overall, Horween Chromexcel watch straps and Horween Shell Cordovan watch straps are excellent choices to ensure you are investing in a product that is bound to be a timeless piece in your collection for years and years to come.
However, it is a necessity to ensure you are still taking care of your watch straps to promote longevity. Remember the basics: prevent dirt buildup and salt water damage, a condition when it getting too dry while being careful to not over condition, and use a horsehair brush to reawaken the natural oils in the leather. And forget to enjoy your piece as it wears and produces character over time.