Here at olpr., we are all about the customer experience. We want you to be happy and satisfied with everything we do. This is why we put so much care and craftsmanship into producing each singular product we make. We are proud to use only leathers of the highes quality and want to share our knowledge and experience.
We aspire that everything we make has a story to tell. Either for you as the buyer or as someone who is giving a gift to someone special. You are getting something unique and durable that will last a lifetime.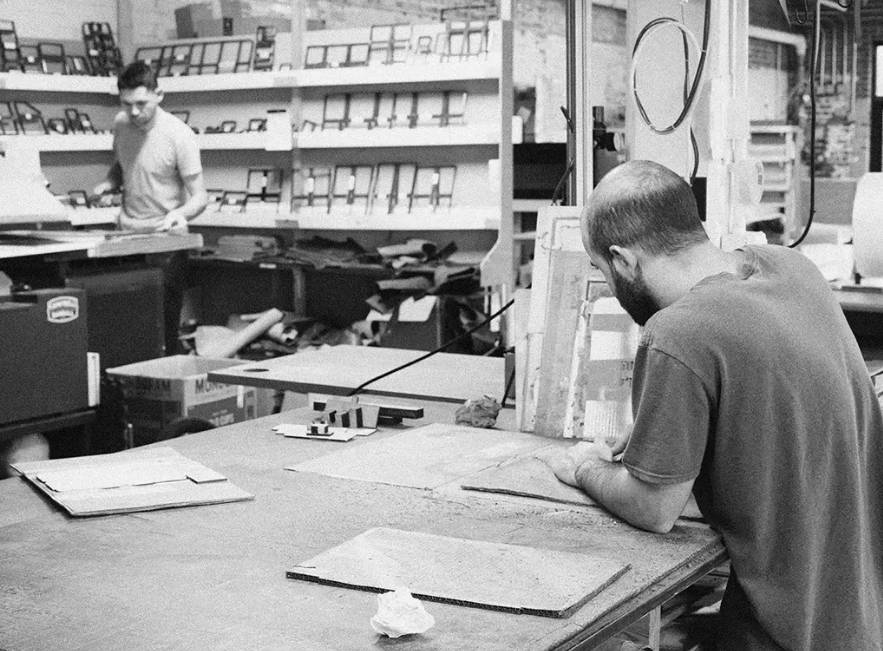 This is why we love to share information. At our blog you can find out about leather and our products as much as possible. We hope it will help you to choose that perfect item for yourself or someone you love.
Let`s talk a bit about the different ways of tanning the hide. Here you can find out how is it treated before our craftsmen make it into a beautiful piece of accessory.
Is Horween leather the best?
We frequently emphasize the fact that all of our raw materials come from the historic Horween tannery. Their leather products are famous for its quality and old school way of treatment.
Let`s explore the characteristics of two cowhide types we most frequently use Horween Dublin Leather and Horween Chromexcel Leather.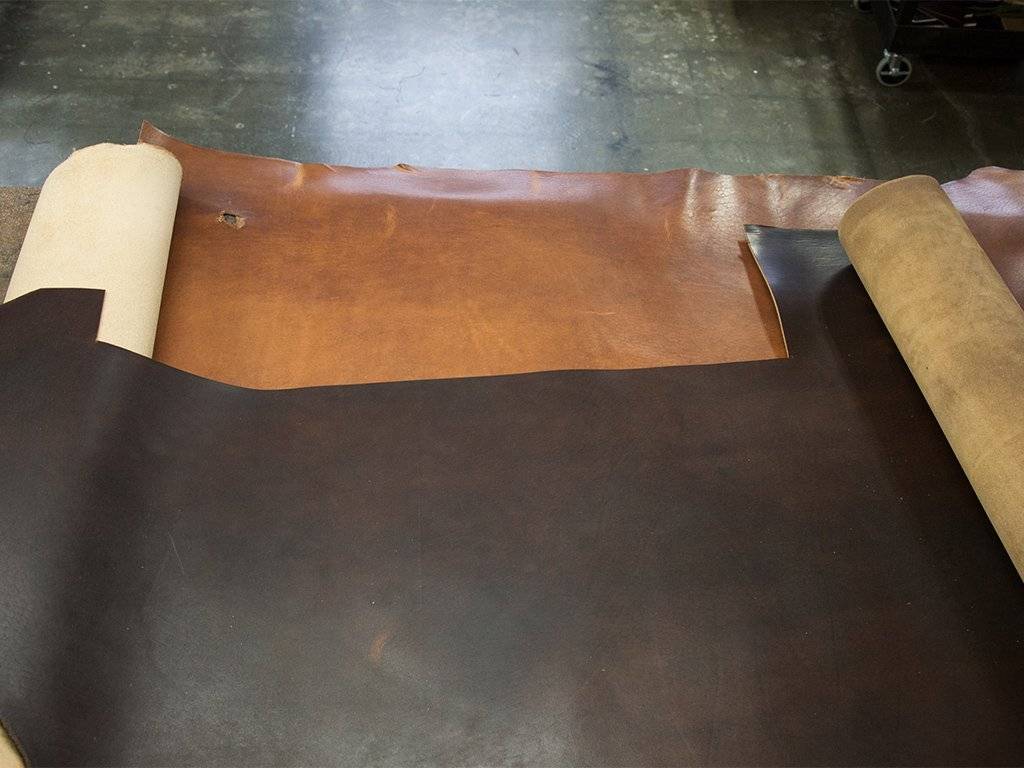 Dublin styled leather is what you would call the most natural looking leather. With this type of material, you can see most of the "characteristics" of the actual animal. They are the scars and other lines and crescents. It`s a bit rougher to the touch. It is the go-to choice for the person who wants the most natural and authentic feel.
Another feature this type of leather has is that it ages beautifully. It will develop a stunning patina over time and usage. Patina will give it even more rugged look and authentic feel.
Check out this amazing Horween leather wallet to see the patina effect in full swing! It has an interesting pull-up effect on it as well. What this actually means is that if you fold the leather at the place of the fold the coloring will be much brighter due to oils inside moving to the surface. This effect can be reversed by simply rubbing your hand over that area.

Dublin is valued for its strong character and unique look. At olpr. we have the following dublin colors:
- Natural
- Chestnut
- Black.
To summarize if you want a real feel and authentic look with some amazing aging effects along the way the horween dublin is for you.
Chromexcel Horween Leather
What is Chromexcel leather made of? True to its name Horween Chromexcel is more processed cowhide. It`s a bit oilier under the hand and it has a more of a shiny finish when comparing it to the Dublin. It also features that pull-up effect when folded. The "characteristics" of the animal are still visible but to a lesser extent.
With time natural chromexcel patina will become more and more visible. Significant pluss is chromexcel leather care. It can be cleaned with soft cloth and does not require waxing.
At olpr. Chromexcel leather products come in the following colors:
- Brown
- Black
- Blue Ink
- Green.
Chromexcel
polished (smoother)

very easy leather to take care of, but no No waxed polishes

a little bit more oily (silky)

deeper colors
Dublin
more grainy and textured

has a waxy feel (wax finish)

a little bit more dense (like fibers of the leather are much more tightly bound)

develop a more dramatic patina

durability is equal to chromexcel
See how different these leathers look studying one of our products - this leather journal is made of Chromexcel in blue, greeen and brown colors and of Dublin in chestnut, natural and black colors.
Dublin leather VS Chromexcel leather infographics

We also have beautiful Crazy Horse leather hides for sale:
To summarize if you are looking for a slick and polished look with smooth finishing natural Chromexcel is for you! There is no wrong choice here it all comes down to personal preference.
What you have guaranteed is that whatever you choose it will be of the utmost quality and durability and it will look absolutely stunning!