Backpack vs Briefcase, which is the better option for you? Backpacks are casual solutions for carrying your stuff, while a briefcase is a classy option.
It is more common to see people use a work backpack instead of a briefcase, and there are many reasons.
This article outlines all you need to know about backpacks and briefcases and which is the best option for you.
Backpack vs Briefcase – What is the Difference?
When it comes to choosing a briefcase or backpack, there are so many factors that need to be considered, as there are quite a few differences between both options. The backpack and the briefcase have evolved into better, bigger and more stylish accessories.
Backpacks are becoming more fashionable than ever and are also quite effective regarding functionality. They are hands-free, which is an added advantage.
The important question here is whether they can offer the same functionality and style regarding what you want to use them for.
---
Canvas and Leather Backpack - Adventure
---
Leather Zipper Roll Top Backpack - Green
Crazy Horse Leather Backpack City - Chocolate
---
The important question here is whether they can offer the same functionality and style regarding what you want to use them for.
Lovers of briefcases have reasons why they love that option. One major reason is that your suit jacket or work shirt will not get wrinkled when you carry a briefcase. On the other hand, briefcases are also stylish and the perfect companion for work.
A backpack, which can also be called a rucksack, is a bag that usually has two shoulder straps for carrying it on your back. At first, a backpack was used mainly by people who go hiking or camping, then by students. Now, it is used by literally almost anyone for any purpose.
Backpacks have a casual style, although a work backpack looks more professional. One thing a backpack has over a briefcase is versatility. It can be used as a gym bag, work bag and everything in between.
Lastly, backpacks come in different styles, sizes and even shapes. They usually have many compartments and pockets for keeping different items. These compartments are designed for good internal organization.
On the other hand, a briefcase has more of a professional style and is undoubtedly the best choice for professionals. Briefcases are box-shaped bags that usually have bag handles and are used for carrying books or papers.
A downside that comes with carrying a briefcase is that it is not hands-free. This means that your hands will always be busy, and you will need to drop your briefcase whenever you need to use your hands. Other than that, it is a piece of accessory that goes well with one's professional image.
---
Leather Briefcase Bag - Tan Color
---
American Leather Briefcase - Black
---
---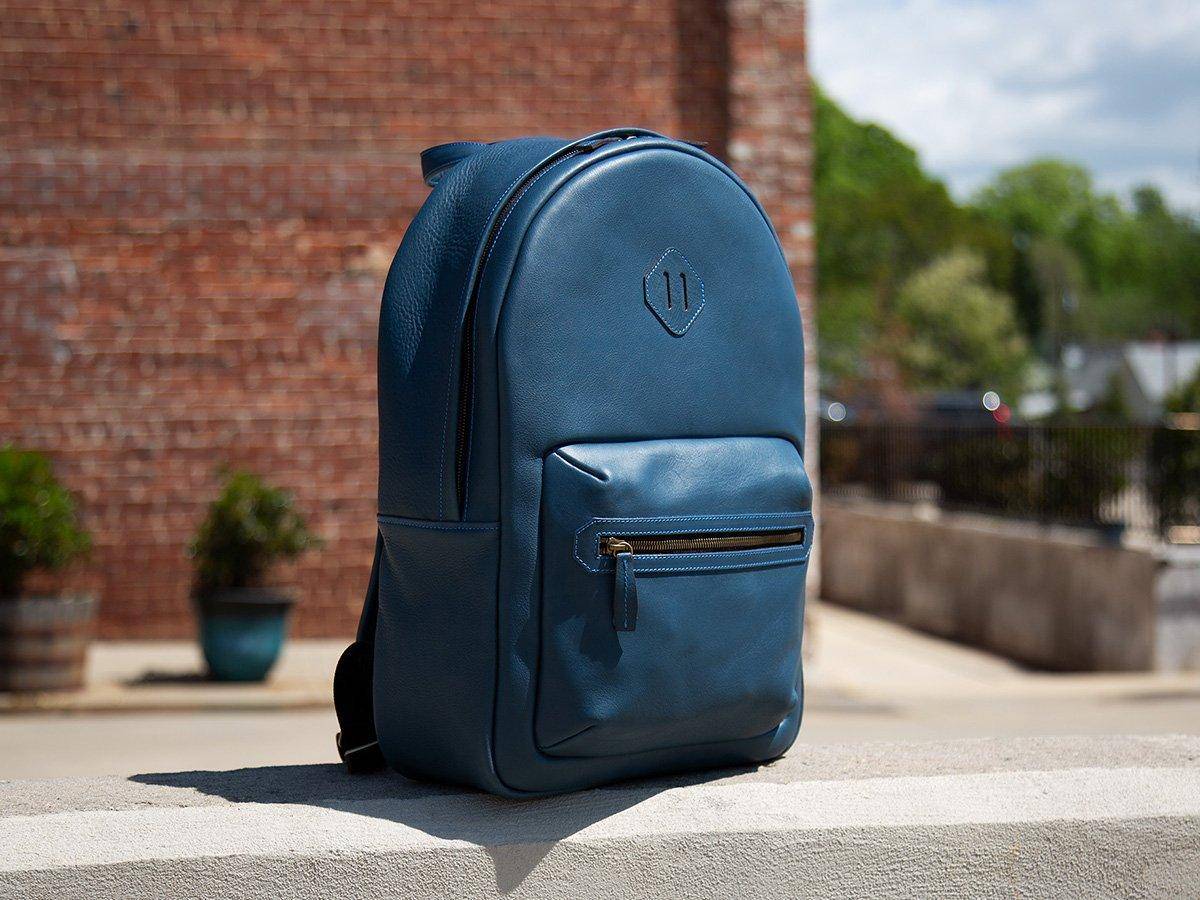 As stated above, backpacks are used for more than just hiking trips and as companions to school. Their good fashion style makes it not uncommon to see them paired with a suit and tie.
Their style has evolved into something elegant, chic and professional but not as professional as a briefcase. You can take your backpack to work, the gym, for dinner and even when going out for drinks with friends.
Backpacks come in different sizes – extra small, small, medium and big – so you can always find one that suits your needs. The sizes of backpacks vary by gender and by the manufacturer. The bigger your backpack, the more items you can fit in it.
---
Briefcases hold an air of authority and look very professional. This is why they are the best choice for work – because they help to improve a person's professional image. In similarity, briefcases have also evolved into stylish and functional bags.
Briefcases come in a wide variety of designs, materials and sizes for buyers to choose from. If you want to carry many items at once, it is advisable to get a large briefcase. Although, a small briefcase will be able to carry a laptop and stationaries.
Briefcases look good with jeans and trainers, but they also look good with office wear. We can say the same for backpacks, but there is no denying that backpacks do not give that air of professionalism and authority.
In terms of style, briefcases are intentionally built for work and the office. On the other hand, backpacks are multi-purpose, which means they will also work for the office. In terms of size, both options come in a wide variety of sizes so you will find one that suits you.
---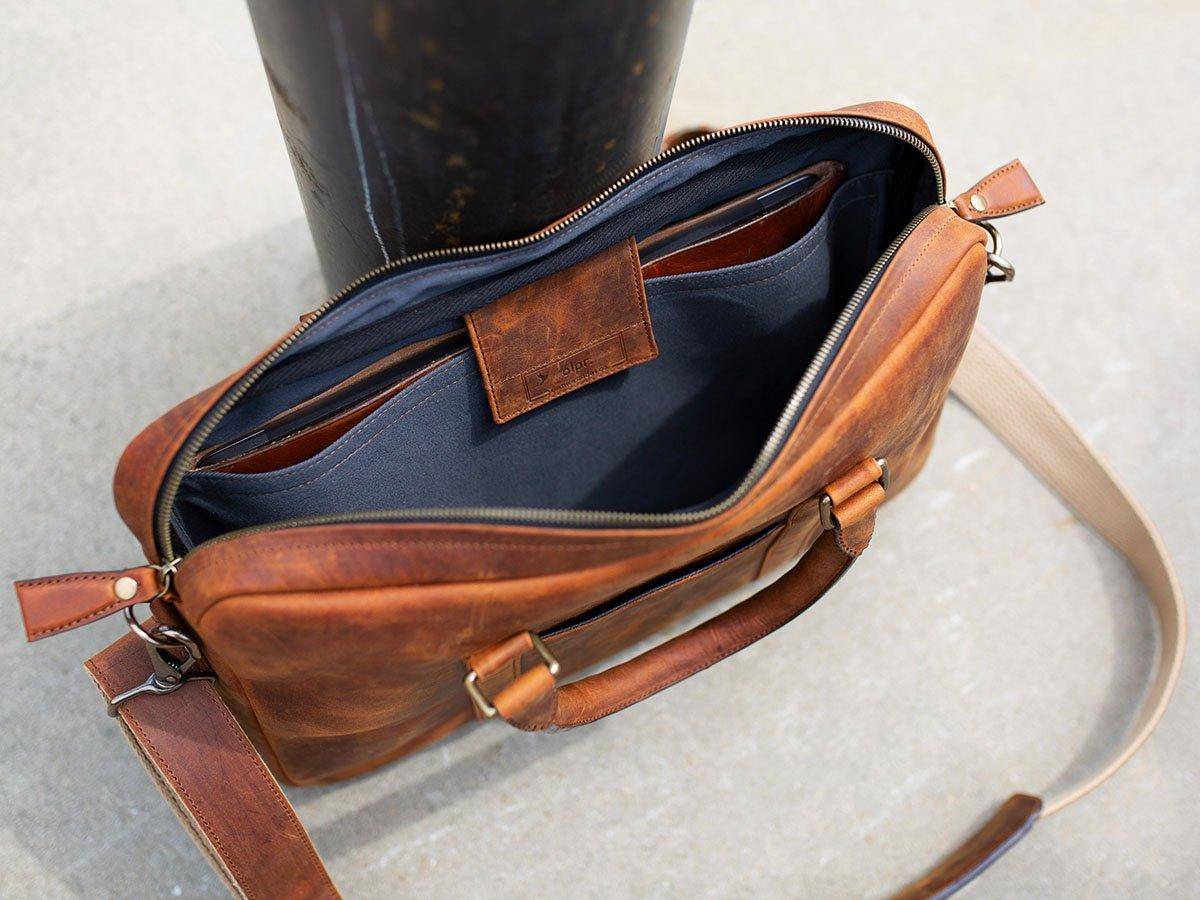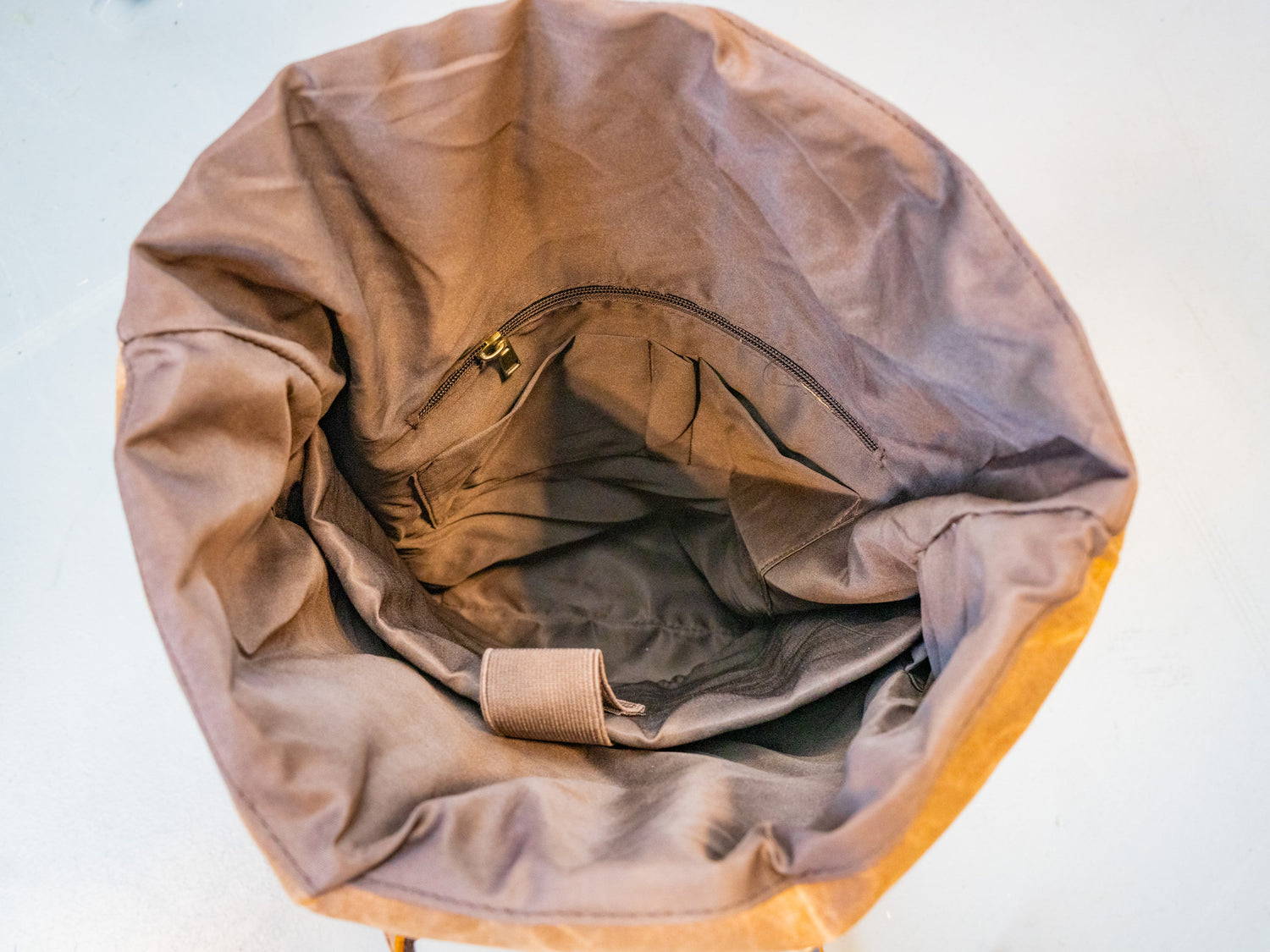 When it comes to the amount of space and usage of interior space, backpacks and briefcases perform well as they come in different sizes for holding different items. Some briefcases have one compartment for carrying your belongings which could be better.
Briefcases are designed to carry heavier loads.
Modern briefcases have more than a single compartment. They usually have different pockets and slots for keeping different items like a laptop, documents, chargers, papers and so on.
Backpacks have always had more compartments, pockets and slots than briefcases. They are more practical and comfortable than briefcases but are not designed to carry heavy loads. Instead, backpacks are designed to carry a variety of items, so the interior is more spacious.
You can put all sorts of items in a backpack, such as a laptop, office supplies, books, clothes, and so much more. Some backpacks even have a space on the side for cups or water bottles which is pretty handy.
So, when it comes to the amount of space, a backpack is a better option in comparison to the slim interior space a briefcase has.
With all that is written above, there is no doubt that backpacks are versatile when it comes to functionality. A backpack is also a great option if you are looking for something very comfortable to carry around.
If you have many items to carry and take public transport often, a backpack will provide extra comfort, making it the best choice for you. It does this by spreading the weight evenly across your back and shoulders. Backpacks are held on the back, which allows for hands-free travel, which is very favourable.
Briefcases are comfortable in some cases but not in all. For example, a briefcase is an excellent choice if you drive but not a good choice if you ride a bike. Most office workers do not have much to carry, except on some days, which is why they opt for briefcases.
An advantage of having a briefcase in terms of comfort is the ease of access. Since a briefcase is always carried close to the body, you can easily search for and find what you want. Unlike a backpack where you have to remove it from your back before searching for the item.
As stated above, a backpack has the upper hand when it comes to functionality. This is because it usually has more compartments and pockets than a briefcase and can be used to hold a number of items including a laptop, books, documents, papers, clothes, office supplies and so on.
---
ITALIAN LEATHER BACKPACK CITY - RED
---
HARRIS TWEED BACKPACK CITY - NATURAL
---
CANVAS AND LEATHER BACKPACK - CHARCOAL
---
When it comes to choosing backpacks for work, you need to consider the size and, most importantly, the material. How many items will you be putting in your backpack every day? Do you need a small backpack or a big one? What kind of material should your backpack be made from?
Backpacks come in a wide variety of sizes, so you will find one that suits you. The more items you want to put in your backpack, the bigger it should be. If you will also be putting other miscellaneous items, consider choosing a backpack that has many compartments and pockets.
When it comes to material, you should go for a leather backpack. Leather is a durable material that will withstand daily wear and tear. You can find handmade and lovely leather backpacks on the olpr. website. They come in different sizes and designs.
---
LAPTOP BAG FOR MEN MILWAUKEE LEATHER - TAN
---
AMERICAN LEATHER LAPTOP BAG - BLACK
---
CANVAS AND LEATHER BRIEFCASE MARTY - CHARCOAL
---
CANVAS AND LEATHER BRIEFCASE MARTY - CAMEL
---
Briefcases are naturally professional bags, so choosing one for work will not be difficult. When choosing a men's briefcase, you also need to consider the size and material. Small briefcases should naturally be able to carry a laptop and some documents.
If you want more items in your briefcase, consider getting a larger one. A large briefcase will be able to hold your work essentials and additional items. A briefcase can also serve as a business travel carry-on and a laptop bag.
Leather briefcases are the best choice regarding the material. Because of the durability of leather, you can rest assured that your briefcase will last a lifetime.
---
Frequently Asked Questions (FAQs)
Should Men Carry a Briefcase?
A briefcase gives a professional look regardless of what you are wearing. So, if you want to achieve that look, you should get a briefcase.
Are Backpacks Appropriate for Work?
A backpack with an appropriate aesthetic and design that fits a work setting is pretty professional. Work backpacks allow men to carry their work gear easily and comfortably.
Are Briefcases Out of Style?
Briefcases are not outdated, depending on the style you choose. If you want to select a briefcase, you should go for a modern design.
Who Uses Backpacks the Most?
The backpack market is quite large and is expected to grow to $30.85 billion by 2029. Almost everyone, if not all, uses a backpack for different purposes as they are versatile.
---
VERDICT
A briefcase or backpack? Both options have their perks and advantages, so it all depends on what you want to use them for. Regarding style, briefcases give a more professional look, so if you want to achieve that, you should go for that.
Briefcases are good enough for carrying heavy loads, but backpacks have more pockets and compartments for many items. Backpacks are also more comfortable and practical.
A briefcase is undoubtedly the perfect choice for a professional setting, but it will set you back a little bit. Backpacks provide comfort and reliability, especially if you will be carrying them around every day.