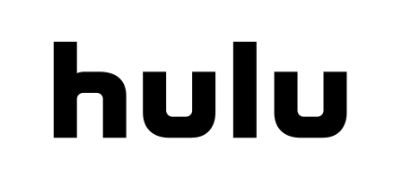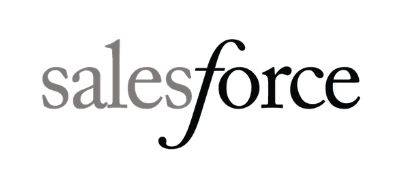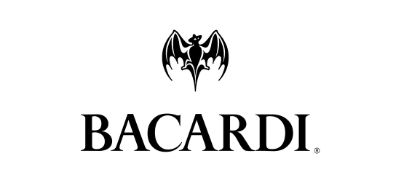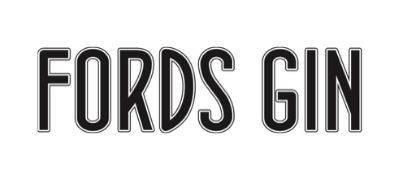 ---
Waxed Canvas Apron with Pockets

---
An apron is an essential item of workwear. It is important to use only good quality aprons as they provide the best protection from dirt and stains. That is why we created waxed canvas apron - professionally designed and built-to last item.
Combination of breathable natural materials in beautiful green and brown colors looks captivating and ensures comfort in use. With pockets and tool loops attached it is easy to keep instruments you need at hand.
The apron is undeniably functional but also looks stylish. Classic pinafore design of the apron is adorned with leather accents which make it look original and add durability.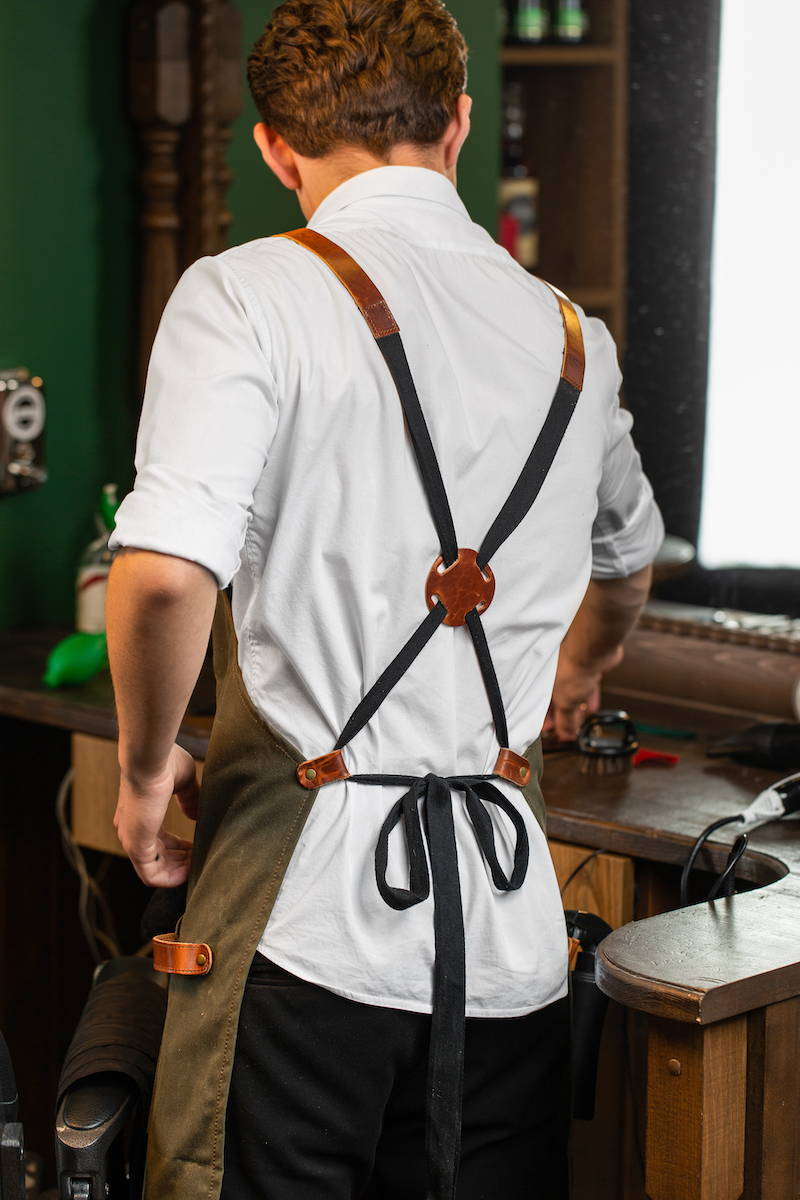 Our waxed apron is particularly good for waiters, baristas, barbers, tattoo masters, gardeners and other professionals who care about protection during work but like to look stylish.
From cooking to woodworking - this apron has you covered.



---
! Dry cleaning with special cleaning solutions !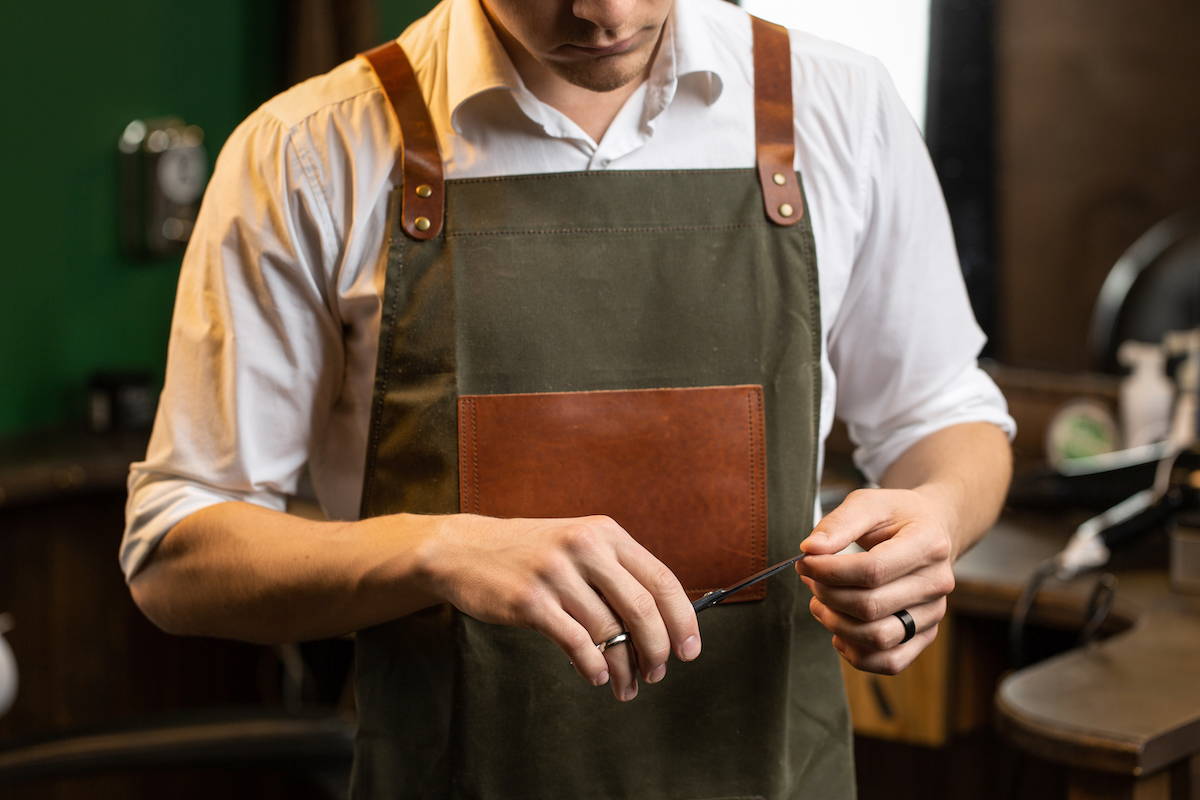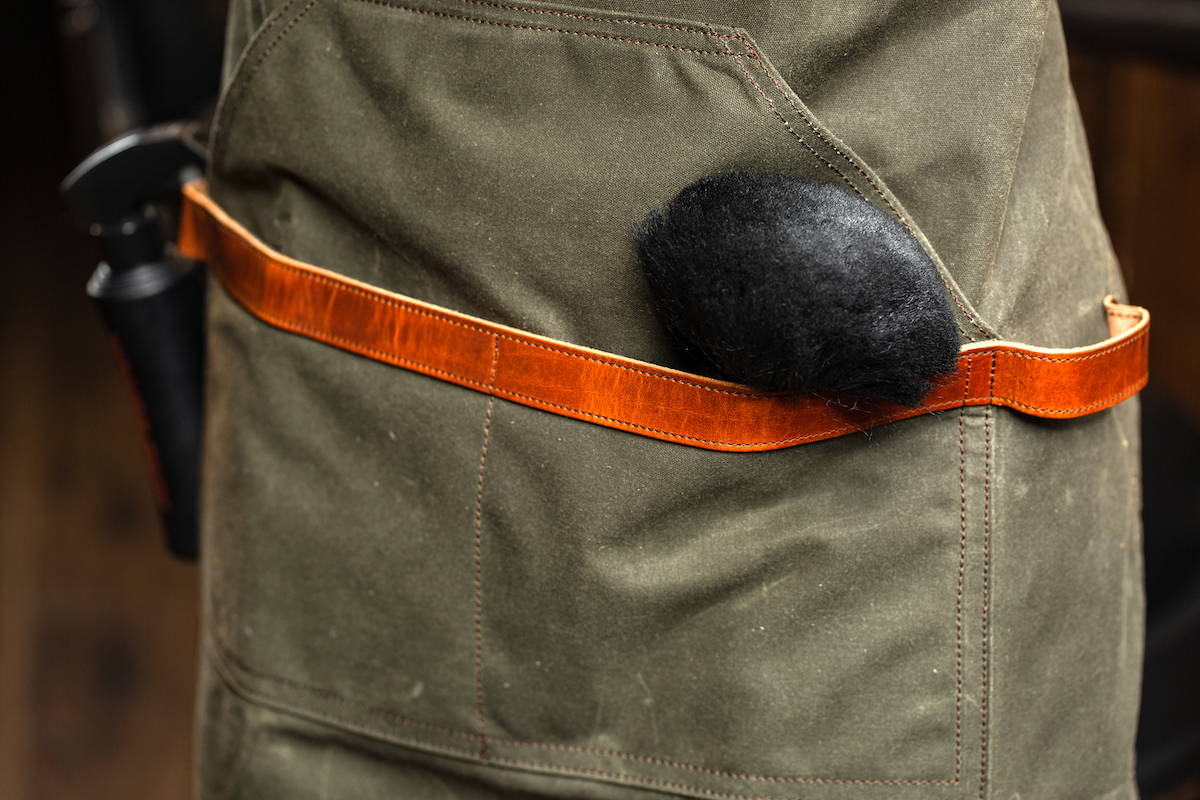 ---
Leather and Canvas apron - Hit Purpose of This Item
---
The apron is handcrafted in small family workshop using only best quality materials produced in the USA.
What makes it so special and ensures long-lasting character is a combination of natural full grain leather and premium quality waxed canvas. Leather used in production is from Horween Tannery. It is natural cowhide with unpolished surface and very tight structure. Waxed canvas works perfect with natural leather as both materials are very durable and strong but without sacrificing the breathability and convenience in wear.
Green Apron Made to Last for Years
This wax apron will complement your work look and deliver only pleasant experience. It is made to last for years and will look only more special with time when leather and canvas acquire unique pattern from being used.
Versatile, well-made and of high quality - for sure, this apron will become your favourite in no time.
---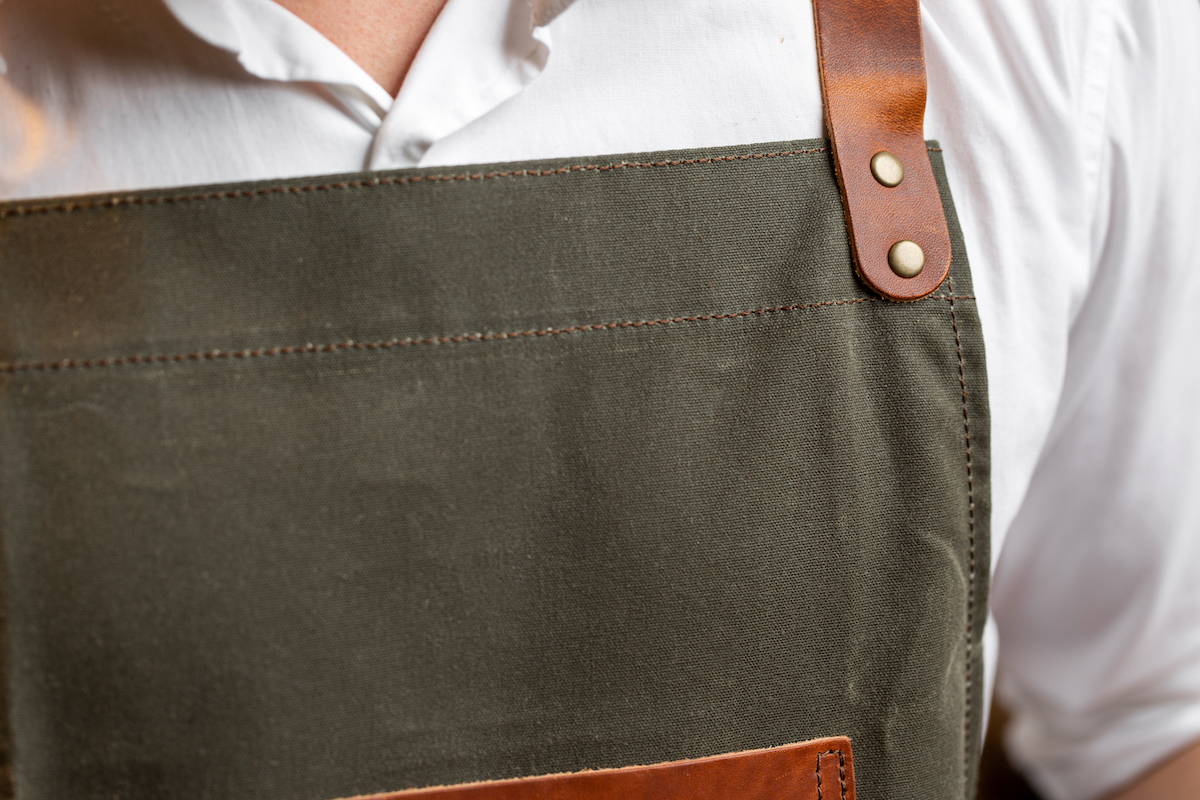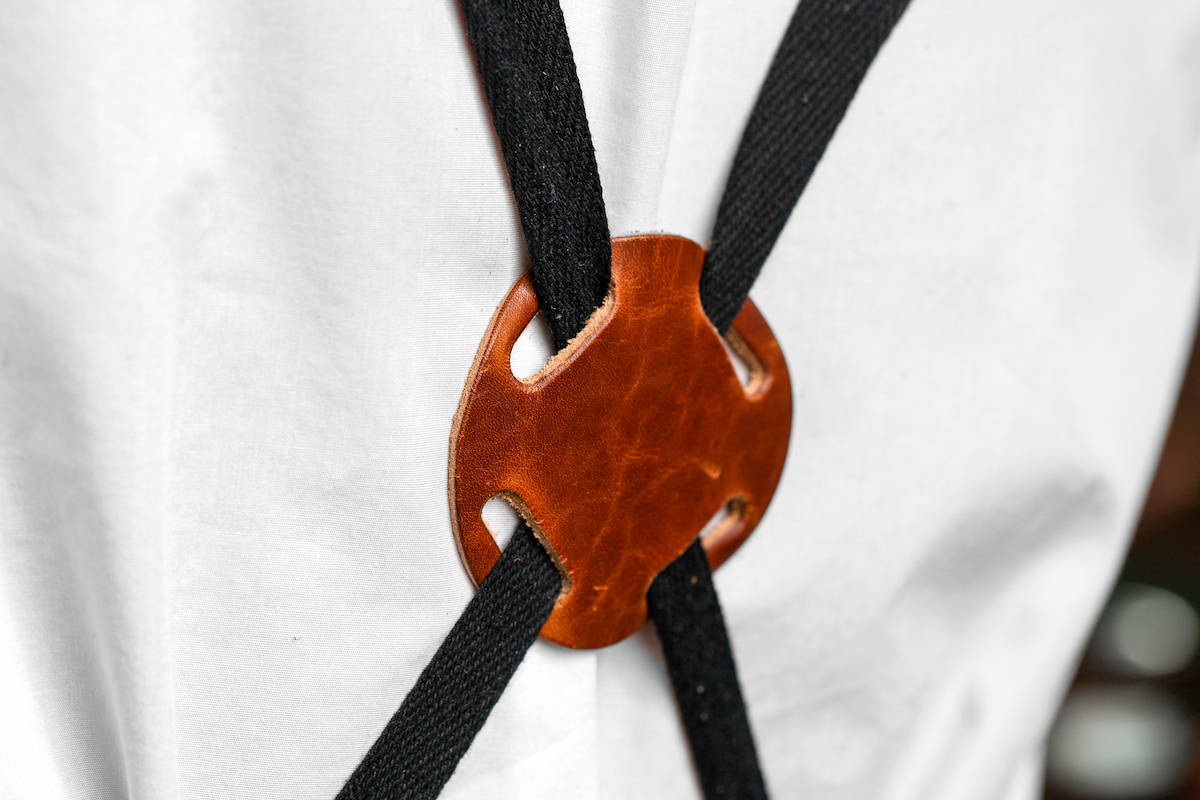 | | |
| --- | --- |
| Type | Apron |
| | Waxed Canvas, Full Grain Leather |
| | |
| | Waxed Canvas Apron - Green |
| | |
| | |
| | |
| | |
| Length from top to bottom | |
| | |
| | |
| | |
| | |
| | |
Add your custom personalization to this item for an extra personal touch.
We offer two types of personalization:
1. Debossing - the letters are imprinted on leather with the help of special mold. The debossing is free of charge for up to 3 letters. Our standard font is Arial UPPERCASE- 7mm high; lower case 5mm high. This is included in the cost of the product, please add the initials you would like at checkout. For aprons, the default location for debossing is at the bottom right corner on the front of the top breast pocket.
2. Engraving - the letters or image are carved onto the leather with the help of a laser machine. For an additional $10, If you need your logo engraved, please, attach the file in vector format at the checkout (.AI, .SVG, .PDF, .EPS) . We can also convert a file into vector format for an additional $15.
Logo Engraving: Default position for logo engraving is the center of the top leather breast pocket.
Name Engraving: up to 12 characters. Default position for name engraving is the center of the top leather breast pocket.

We have a standard width (14 cm / 5.5") for name engraving. Height of letters will vary depending on the length of the name (ex: letters will be taller with a shorter name and shorter letters with a longer name).
To order quote or custom message engraving, please, contact us for a custom order.
Personalized items cannot be returned.
Perfect artist apron for me!
I work with encaustic (hot wax) and acrylic. This apron protects my clothes and also protects me from hot wax. Perfect🥰🎈🕺
Waxed Canvas and Leather Apron
Love it!
Fits great, goes all the way upthe front, which is good forlimiting dust onmy clothes.
Nice quality as well.
Great Shop Apron
Very comfortable, carries all of my tools while working. No more losing the combination square in a pile of shavings!
Outstanding
I'm so happy to purchase from a family owned company in USA. This apron is exactly what I want and the price is just right. Thank you so much
Great apron
My husband loves the apron! Great color, unique, perfect for grilling or wood working, and not just a random, typical apron!
Waxed Canvas and Leather Apron - Green