The article has been updated with new useful information 2023/01/13
When it comes to working with leather, finding a good quality leather softener is always smart. As you might know, leather can often become cracked, damaged, dried out, or otherwise weak over time.
Generally, continuous wearing of that leather will create a change in how it looks. If you want to learn how to make leather softer, we have some ideas for you below to help you achieve the right kind of finish.
---
How to Soften Old Leather  
---
Apply a generous portion of rubbing alcohol to a cotton pad. Then, dab the pad on the leather surface until it is shiny.

Afterward, apply Vaseline to the surface. You can apply a few layers if you feel that leather can absorb more. Leave it to dry overnight.
---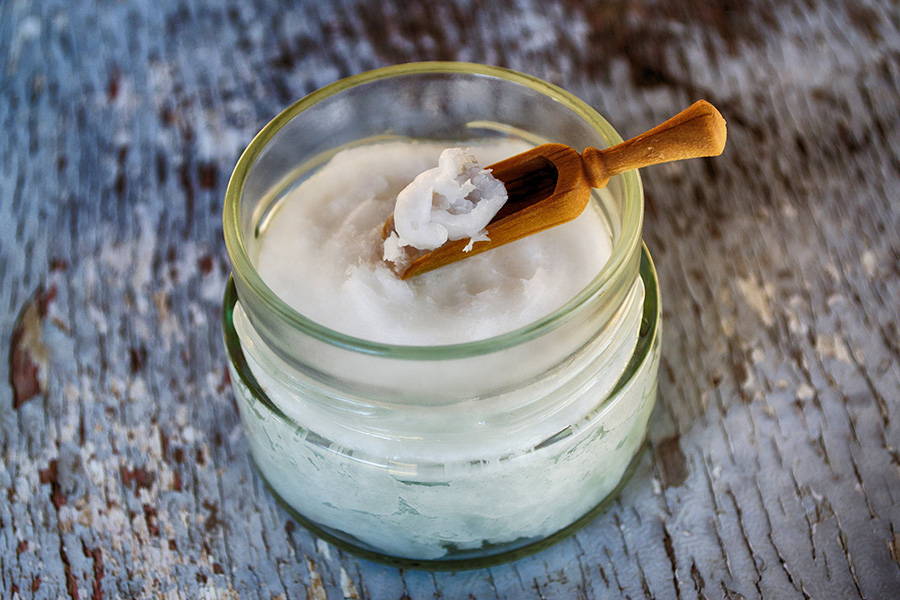 Leave the leather item in the sun for 10 minutes or use a hair dryer to heat its surface.

Then, take a spoonful of coconut oil and rub it in.

Note: Coconut oil will darken the leather a shade or two.
---
Apply a leather care conditioner (lanolin-based product), to the leather.

If the surface is still stiff, you can apply several coats.

Read about commercial care products and how properties differ below.
---
Mink oil can be used on jackets, boots, bags, or other leather accessories.

Saturate a dry rag with the oil and apply up to three layers on the leather.

Rub the oil into the surface using circle motions. Give the oil 2 to 3 days to absorb.
TAKE A LOOK AT OUR BEST HANDMADE LEATHER GOODS
Please be aware that utilizing DIY skin care products can damage the leather of the goods by using materials of low quality or by miscalculating the consistency.
However, homemade skin care solutions will spare you the hassle and undesirable results. Use items made by experts!
Products for caring for leather are a terrific way to keep it looking new. These items have an antibacterial solution to assist in keeping your leather goods looking new and maintaining their appearance.
High-quality leather stain removers and water-resistant leather restoration treatments are available from olpr.You can also order a leather care kit to give your leather goods the utmost care and longevity!
---
LEATHER WATERPROOF/REPAIR CREAM BY OLPR.
· Great waterproofing;
· Powerful restoration;
· Deeply conditions;
· Buffs to a beautiful shine;
· Hundred percent natural & locally sourced;
· Handmade in the USA.
Application: Remove dirt, accumulated grime, and other surface impurities.
Apply a tiny amount on a lint-free cloth and rub in a circular motion until the cloth is well coated.
When dry, add more coatings if necessary. Give a 24-hour remedy.
Note: Use on suede, nubuck, or pull-up leathers is not advised.
Excellent care for leather products - wax conditioner. Containing 100% natural ingredients, the semi-thick conditioner provides maximum protection and restoration and guarantees the longevity of your leather products.
It is ideal for leather that needs extra protection, tinting and for leather that is frequently exposed to external factors.
---
· Perfect waterproofing;
· Long-lasting protection;
· Easy to apply by hand or with a cloth;
· Provides a beautiful shine;
· Hundred percent natural ingredients;
· Handmade in the USA.
Application: Remove surface impurities, including dirt, plaque, and other debris.
Apply a tiny amount on a lint-free cloth and thoroughly rub in a circular motion.
Apply extra coats if necessary after drying for an hour. Take a 24-hour break.
Extend the life of your leather goods. The easily absorbed, rich conditioner lotion will make your leather water-resistant. Leather is deeply regenerated with this high-quality, richly textured conditioner. Large leather products, damaged or worn leather, and untreated leather are all great candidates.
---
· Inhibits mold & mildew;
· Leaves no residue;
· Gentle on all leather finishes;
· All natural plant-based ingredients;
· Handmade in the USA.
Application: Eliminate surface pollutants by wiping away loose dirt and buildup.
Use a soft-bristle brush to scrub the surface clean in a circular motion.
Before conditioning, completely dry the leather.
Using pH-balanced cleaning, you can remove grime, surface stains, and other impurities from your leather products.
Before conditioning, we advise using a cleanser.
By routinely cleaning and maintaining your leather items, you can extend their lifespan by years.
Intended to be used as a mild spot cleanser for recent stains, buildup, and grime. Upon request, half gallons and gallons are available for post-production, retail, or wholesale treatments.
---
Well, if you suddenly want to pick up new high-quality handmade leather goods for yourself - look at these products:
Is it Possible to Soften New, Hard Leather Without Any Special Products?
If you have a hard leather material, you might wonder what you can do to make it feel softer. Many new leathers can feel stiff and breaking them can be a very uncomfortable experience. While you can use any aforementioned leather-softening product, to have a quick but temporary result, you may use heat upon use.
A tumble dryer can also help soften hard leather. Quick and easy, tumble drying leather is one of the best methods to use if you aren't looking to buy any products to soften hard leather.
The constant spinning of the drum and heat exposure helps the leather soften in a way that's similar to the experience of long-term wear. If you choose to use this method, don't forget to turn any leather jacket inside-out, and if applicable, zip it closed. It's also best to put any leather inside a washing bag for safety and protection.
When using the dryer method, keep this checklist in mind:
You must use medium heat; anything above or below can have a negative impact on both the leather and the dryer.

Set a timer for 10 to 15 minutes. Keeping the product in the dryer for too long can damage the structure of the leather.

Don't put wet leather in the dryer.

It's recommended you apply a leather conditioner or mink oil to the product after removal from the dryer.
Buying a Commercial Softener to Loosen Dry Leather
The safest, most efficient way to soften hard leather – old or new – is to use a good quality leather conditioner. Leather conditioners work best at replacing absent lubrication needed to soften the leather surface.
The conditioner helps ensure that the leather can continue to move and blend with your body. While old leather might already be showing signs of wear and tear, leather softening conditioner will still be good to use to prevent further damage.
It's better to buy a commercial softener as a special product for professional leather care than to take any shortcuts. It will be the ideal solution to renew and soften your leather easily. However, many leather softeners are not a one-size-fits-all cure. Some options work better on specific leather types than others.
The various methods and products that you can use will make it tough to work out just what you want to do. For example, dealing with stiff leather is different than working with old leather. Dry leather will require a different type of conditioner, as well. You have to keep in mind that not every leather softener is going to be suitable for all of your leather needs. Not only will they not soften the leather, but some can also darken the leather undesirably.
How to Choose a Leather Conditioner
One ingredient to look for in many conditioners or creams is lanolin.
Many people who work with leather believe that spray conditioners are the worst option because they are made of cheaper oils and are cut with water.
If you have some time and like making homemade products, try preparing your own conditioner by heating and mixing healthy natural oils with natural beeswax. This is the only way to be sure exactly what is in the blend. You should also take note that wax-based conditioner applies more evenly than oil and doesn't darken the leather as much.
But be careful with products that contain too much wax because they will not penetrate the leather and can create a waterproof top that doesn't allow leather to breathe.
If you are purchasing leather products from a craftsman, it never hurts to ask their take on which conditioners work best on their products. You can also follow reviews left by customers to see what may work best for your specific need.
These are the leather conditioners we suggest on olpr. leather products, which are the highest-rated leather-care products on our website: