Leather Journals
Our journals are handmade by the master artisan, Viktor Oleksyn, who runs our workshop in Mooresville, USA. After years of training and learning, he has mastered the craft and technique needed to provide all olpr. customers with top-quality leather goods.
We use full-grain leather to make our products, which leaves you with a unique leather showing off its natural surface, from the scars and creases to bites and other marks on the leather. You can enjoy your one-of-a-kind leather journal with our unique full-grain leather.
You can make your OLPR leather journal even more unique by asking us to engrave your initials or any quote of your choice. We can also add the company logo with embossing for corporate orders. Enjoy these unique leather journals at great prices, and with bulk orders, we provide you with quantity discounts.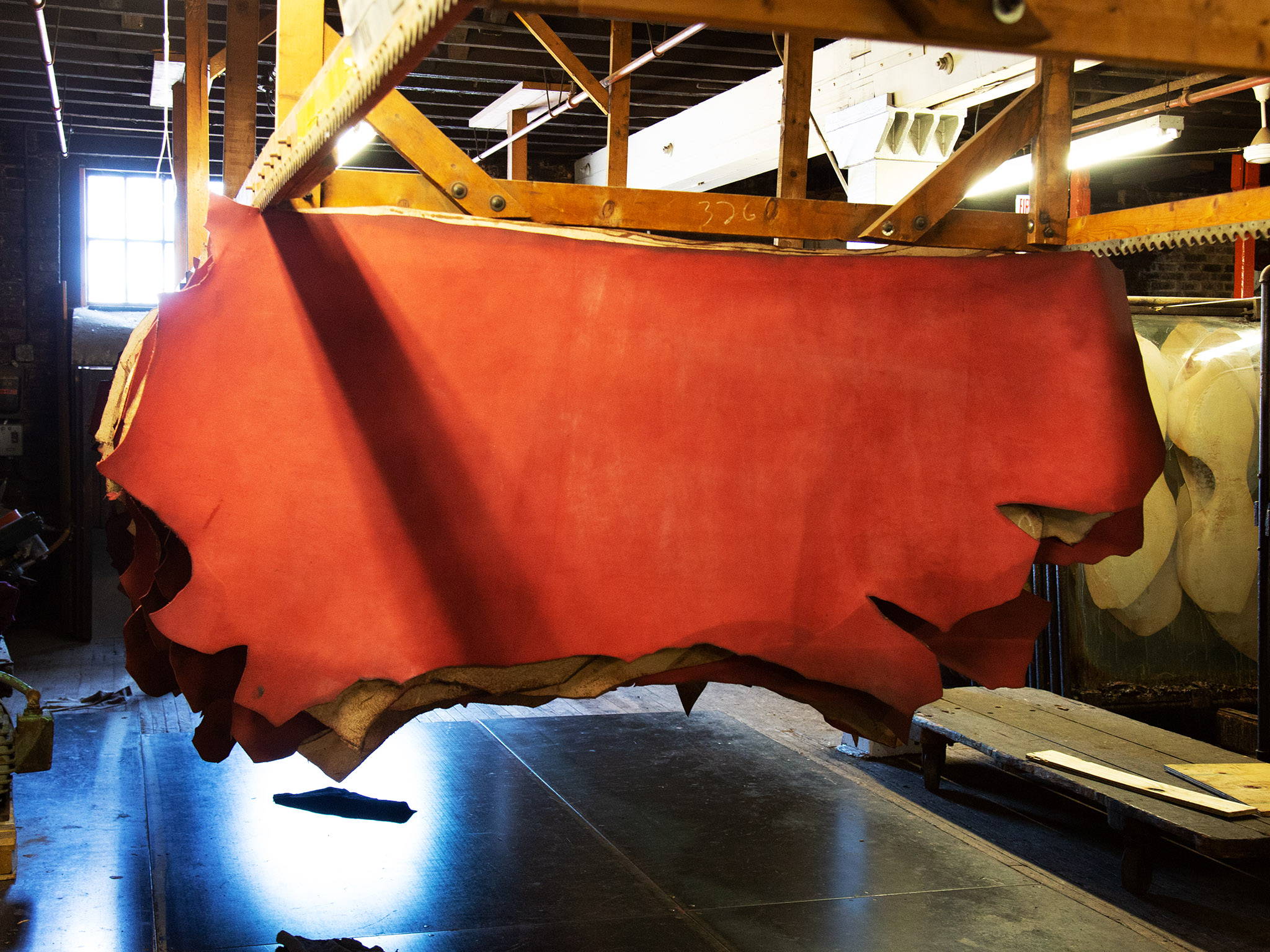 When making our handmade journals at olpr., we use full-grain leather. This is leather that has not been polished or buffed during the tanning process, so the texture is still unique with some of the wrinkles, bites, scars and creases. Thus, each of our products features a unique and different look from others.
We source our leather from Italy and Milwaukee, relying on leading businesses like Siedel Tanning Co. This is a fourth-generation, family business based in Milwaukee, which has partnered with olpr. for over a year. Through this partnership with old and new techniques we developed high-quality leather, with tanned and rugged looks but wear-resistance and color fading protective properties.
One feature that makes olpr. stand out is the personalization option, which is available for all the leather journals in our collection. You can have initials embossing, name engraving or logo engraving.
Our initials embossing process involves using metal stamps to emboss the alphabet characters on the leather. You would enjoy the feeling of the embossed characters on the journal, as it gives an attractive overall look.
The name engraving service is provided by itching the leather surface safely with a machine. We can engrave up to 12 characters on the leather journal, unlike with embossing.
Another personalization service that we provide is logo engraving, which is especially needed in commercial settings. Simply upload your logo on the journal listing page in the form of a vector file, and we would engrave it in all your orders. You can also ask for logo debossing instead.