When it comes to making a knife holster, we know what the important attributes are. The strength, sturdiness and overall style of the leather should very much stand out for all of the right reasons. One of the main things that we care about, though, is making a leather sheath to match the blade. Getting any old knife holster is not enough: it has to be a solution made to fit a custom knife if you want a total 100% fit.
Also, we were lucky enough to get in and see an artisan in action. We watched Glayden and we got to know more about what he does, so that we can show the world just how the crafting process works. Interested to see how Glayden gets his knives to be such an incredible level of consistency? It's all in the work that he puts into every single custom knife, as seen in the video.
A pioneer for a unique industry
In the time that we got to spend with Glayden, we quickly find out a lot about his skills and his qualities. His story is one that is very impressive indeed. From being inspired by big names within the crafting industry such as David Delagardelle, to keeping some old-school tricks of the trade alive in a modern era, we found that, for one so young, Glayden really is a pioneer for the industry.
Listen to someone from the old-school industry of custom knife creation, and you'll hear the same complaints as in any other industry. That the next generation wants everything without working for it; that there is no desire to improve or to listen to criticism; that the young stars of the day no longer listen to those who do it best.
A short period of time in the workshop of Mr. Carney, though, would show that this isn't the case at all. Unless he's a total outlier for the industry, it's easy to see that Carney has combined the best of both worlds. He's got the discipline of yesteryear while combining it with the artistic flair available to the modern creator.
So, we were lucky enough to sit down and have a conversation with Glayden about all his work so far. If you're interested in knowing how one of the brightest minds in knife creation thinks, then read on.
We'd love to hear your story. Can you tell us a bit about yourself and what you do?
My name is Glayden Carney. I'm 21, and I've been forging all sorts of custom knives for about 2 years now.
What sparked your interest in knives? When did you start designing and making knives?
I've always enjoyed knives and anything with a sharp edge. When I figured out I could make my own, I couldn't help myself! I designed and crafted my first knife in 2015.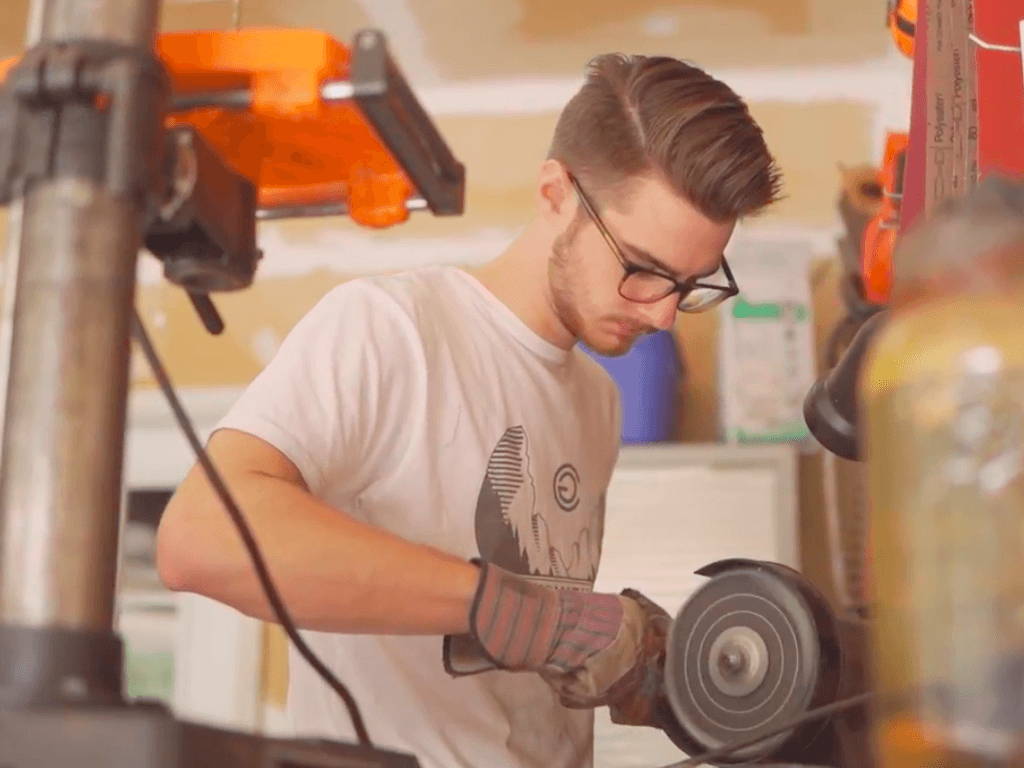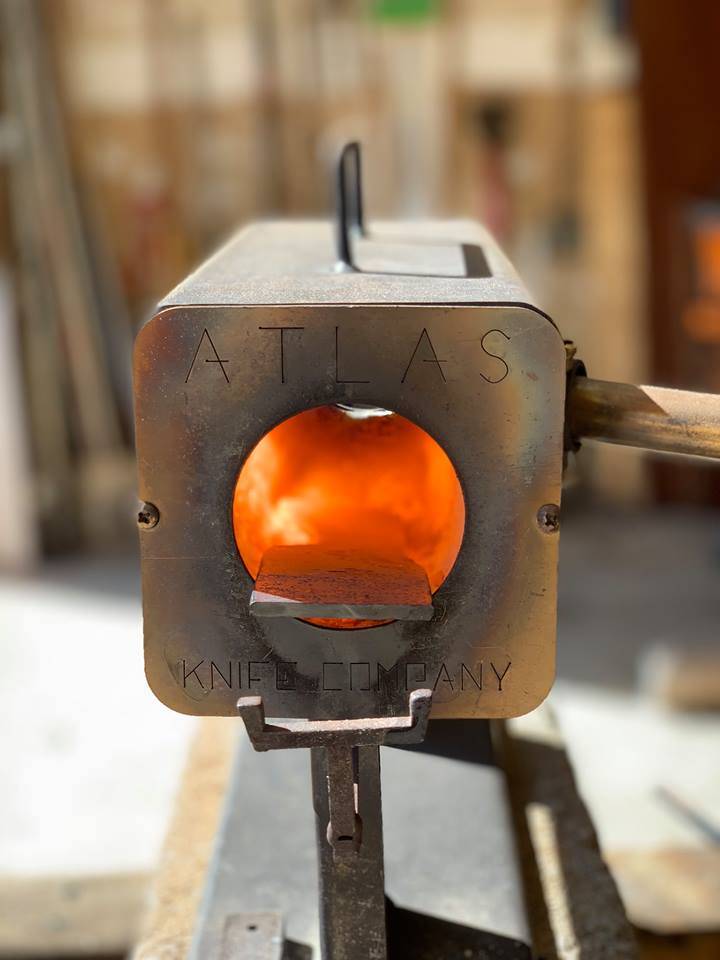 What is a knife to you and how did you learn to make knives? What is single the most important step when making a knife?
A knife to me is something with a sharp edge that stays under 1 1/2 feet long. When you get bigger than that it becomes something else like as word per say. I taught myself mostly.
I took a couple of classes and it helped a lot but, it just takes practice. Because you can make knives out of different materials such as rock, ceramic, and steel of course, I will have to say the edge is the most important step.
Different tasks need different edges; some thicker, some thinner.
What is your favorite steel to work with? Why?
I really enjoy 1095. It has a simple molecular makeup, holds a great edge, it's easy to sharpen, and it shows hamons very well.
What tools are essential in your shop?
I would say the only essential tool for bladesmithing is a forge.
How long it takes you to make one knife?
Depending on the knife, it takes me about 8 to 12 hours
What are the most important factors to become a successful knifemaker? Do you have any advice for those who just started as knifemakers and want to achieve a great career in this field?
My advice would be patience with yourself, practice and don't be afraid to push your limits! Some of my best work has come from me doing things I didn't think I was ready for.
How have your knives evolved over the years since you first embarked on this journey? Is there a particular type of knife you specialize in?
Everything about my knives have evolved since my first and that's how it should be! I wouldn't say I have one specific type I specialize in but, I usually lean towards curved knives. I enjoy a lot of the Persian blade styles so that's where a lot of my influence comes from.
Is there one knife, in particular, you are most proud of? Tell us about it.
That's a hard one. I'd have to say it's the most recent one I've made called the Raptor. It's a small EDC knife but, it is a San Mia of mild steel, nickel, and 1095 with an African ebony handle.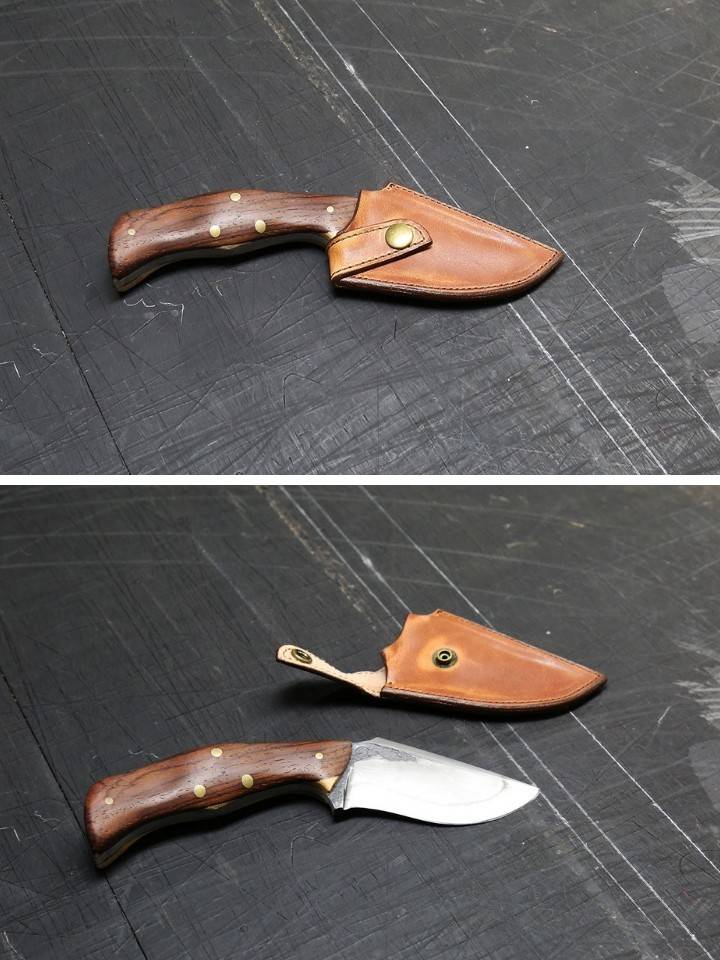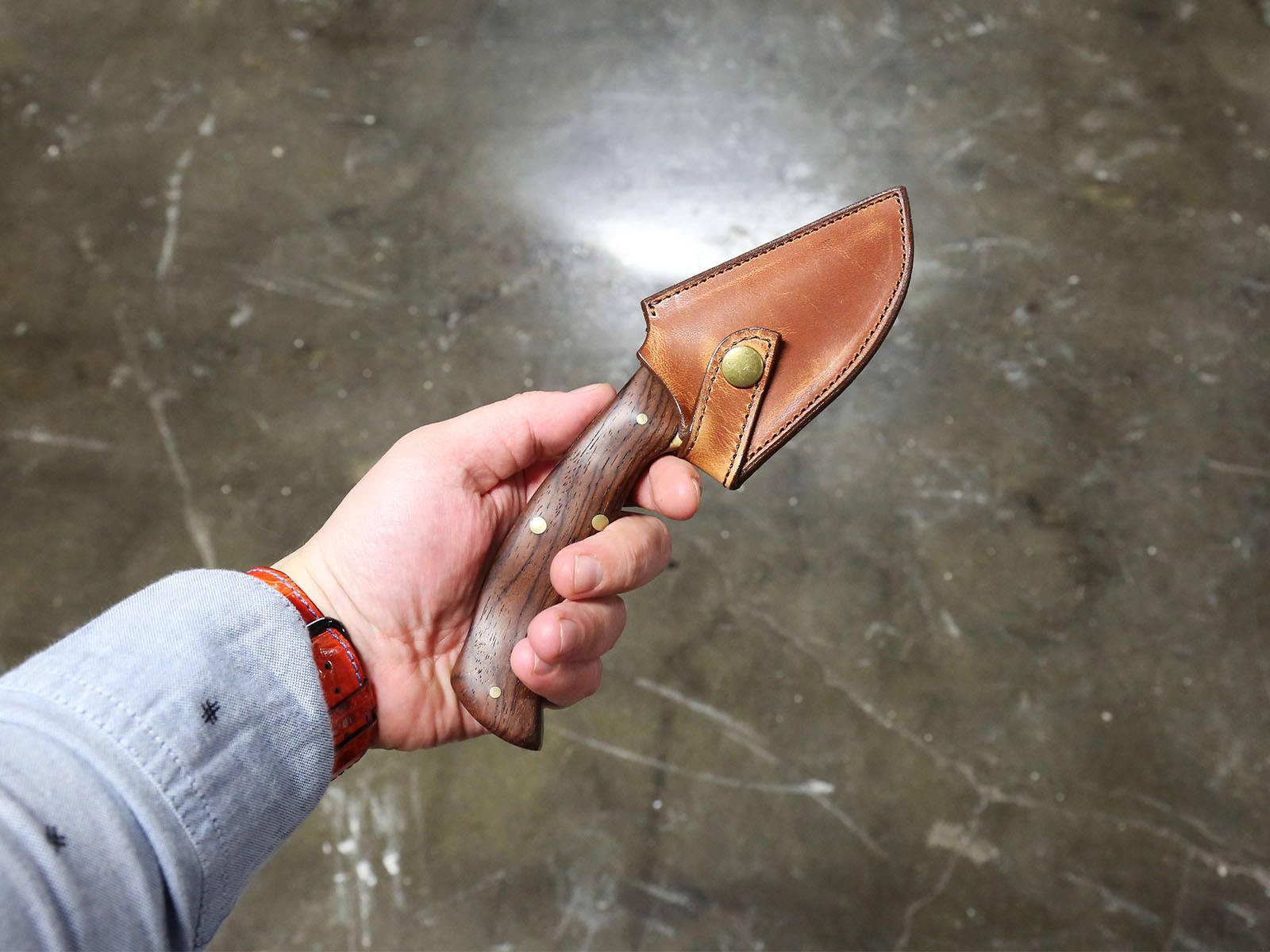 What are some basic tips on knife care and maintenance? How can people keep your knives sharp? Would you give them some tips and recommendations?
Keep your knife oiled. Store the knife outside the sheath to prevent rust. Sharpen with a wet stone. Use a leather strap or belt to polish. I like to use the leather strop after each use just to keep that nice edge.
What other knife makers out there impress you these days? Do you take inspiration from anyone else in the field?
My biggest inspiration would be David Delagardelle. He is an amazing sword crafter. The best I have ever seen. I take a lot of inspiration from him and how he does his work.
As you can see, then, this is quite the story. Many people who work within the industry of custom knife creation will come from a childhood of knife creation. It's often a skill passed down from parent to child, and so on. For Glayden, though, this is a lifetime passion eventually turned into a successful professional endeavor.
At olpr., we are proud to call Glayden a friend and a companion in our journey to make the most amazing products. If you would like to see more of his work, then you can do so through our fruitful collaborations together.
With so many amazing knives for one so young, we look forward to helping share the story of Mr. Carney, and make sure that the next generation of knife crafters are as passionate, as dedicated and as willing to take on a challenge as Glayden has been.
As he shows, though, this is not just an industry for the old – knife creation is an industry for all.